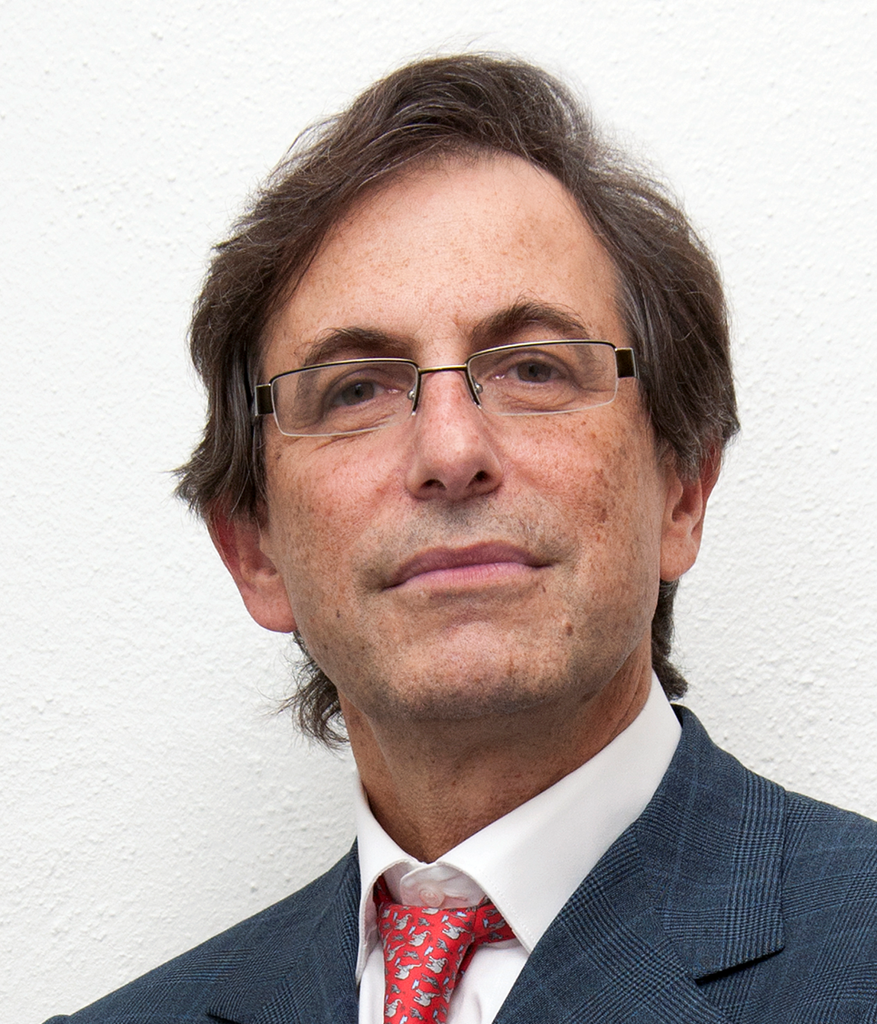 Internationally recognized Swiss neuro-oncologist Roger Stupp, MD, will join Northwestern Medicine in April 2017 as a professor of Neurological Surgery. He will work collaboratively with other neuro-oncologists in the Northwestern Brain Tumor Institute and the Division of Neuro-Oncology in the Department of Neurology to help advance efforts to treat complex brain tumors medically.
Stupp will also be associate director for strategic initiatives at the Robert H. Lurie Comprehensive Cancer Center of Northwestern University.
In 2005, Stupp led clinical research demonstrating that chemotherapy with the drug temozolomide in conjunction with radiotherapy increases survival for patients with glioblastoma, the most common type of malignant brain tumor in adults. Later, Stupp and colleagues showed that electromagnetic waves called tumor treating fields can substantially improve outcomes for patients suffering from glioblastoma. These breakthrough discoveries led to the last two FDA-approved treatments for the disease.
"The 'Stupp Protocol' is a standard of care for patients with malignant glioma around the world," said Maciej (Matt) Lesniak, MD, chair of the Department of Neurological Surgery. "Northwestern is fortunate to have recruited an international leader in the field who will champion the development of new therapies for patients with brain cancer."
Stupp went on to discover an important predictor of response to his chemotherapy-radiation treatment: Patients who carry an inactivated MGMT gene respond better to the combination therapy. Stupp's ongoing research touches not only primary and secondary brain tumors, but also head and neck tumors and lung cancers.
"Northwestern unites the excellence and expertise in neurosurgery, neurology, oncology, cancer drug discovery and development that is needed to further advance the care of patients suffering from tumors in the brain," Stupp said. "I am excited to join a unique team of the finest physicians, researchers and experts to bring the treatment and care of our patients to the next level of excellence."
Stupp earned his medical degree from the University of Zurich in Switzerland and completed an internship and residency in internal medicine at the Langenthal/Bern County Hospital and University Hospital Zurich. He then moved to the United States for a three-year fellowship in hematology/oncology at the University of Chicago before joining Switzerland's Lausanne University Hospital and the University of Lausanne in 1996. There, he rose through the ranks to director of oncology clinical research and head of neuro-oncology in the Department of Neurosurgery. In 2013, he returned to the University Hospital Zurich as director of the Department of Oncology and of the Zurich Cancer Center.
He also serves as president of the European Organization for Research and Treatment of Cancer and section editor of the European Journal of Cancer. Among many honors and awards recognizing his contributions to cancer science, Stupp received the European Society for Medical Oncology's Hamilton Fairley Award and the Society for NeuroOncology's Victor Levin Award. He has published more than 200 peer-reviewed journal articles, editorials and book chapters.
"Roger Stupp's transformative clinical discoveries have had an enormous impact on thousands of cancer patients," said Leonidas Platanias, MD, PhD, director of the Lurie Cancer Center. "We are thrilled that he is joining Northwestern and look forward to building new collaborations and supporting the next chapter of his illustrious career."