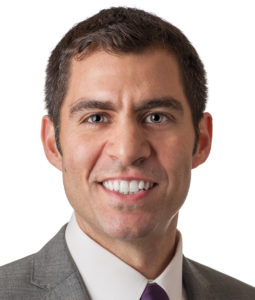 In new research published in the Journal of the American Medical Informatics Association, Northwestern Medicine scientists utilized a data science approach to develop a novel methodology that can be used to improve a wide variety of quality improvement strategies in clinical practices.
Using electronic health record information from the Northwestern Medicine Enterprise Data Warehouse (NMEDW), they examined discrepancies between expected and observed activities and the individuals involved in the discharge process of heart failure patients at the Bluhm Cardiovascular Institute.
Typically, to understand how providers work together, scientists survey individuals or observe them on the floor and do a time motion study. This new methodology allows scientists to use digital data that is produced through the normal course of care delivery, which is more efficient.
"There haven't been a lot of strategies that can make breakthroughs in quality improvement," said Clyde Yancy, MD, MSc, chief of Cardiology and a co-author on the study. "Using this new approach we were able to look at our process of care and identify where there might be unrealized steps on streamlining admissions. By having the NMEDW we could fully capture all the variables of how many different steps and orders that affect a patient's outcome. This presents a great opportunity to make a difference in how patients experience hospitalization."
Nicholas Soulakis, PhD, assistant professor of Preventive Medicine in the Division of Health and Biomedical Informatics and senior author on the paper, and his team compared activities and providers identified on process maps, a type of flow chart, created by the cardiology staff to the electronic health record (EHR) data.
The data showed that 35 percent of activities were completed by unexpected providers, including providers from 12 categories not identified as part of the discharge workflow. Additionally, the data from the EHR revealed activities that were not identified on the process maps. The team used resources from the Center for Data Science and Informatics led by Justin Starren, MD, PhD, deputy director of Northwestern University Clinical and Translational Sciences Institute and chief of Health and Biomedical Informatics in the Department of Preventive Medicine.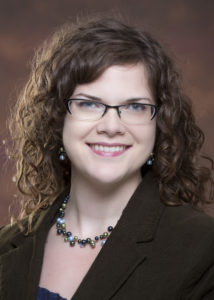 "We were able to see there was a discrepancy between what staff said was happening and what the data from the EHR showed was happening," said Gayle Kricke, a student in the Health Sciences Integrated PhD Program and first author on the paper. "EHR data can be a tool for not just recording what is happening but being able to improve processes."
Soulakis added, "These results demonstrate that our people are very skilled and resourceful and make smart decisions on the fly. Every day we make little decisions that help these processes move along."
In a previous paper, Soulakis and his team showed the complexity of healthcare by using graphs to visualize and describe EHR usages for hospitalized patients with heart failure. The current paper expands on this project and gives guidelines for how other departments could couple digital data with process maps.
Next, Soulakis said he plans to do a similar analysis of primary care at Bluhm Cardiovascular Institute and in the Emergency Department.
"The goal is to have a better overview of understanding the continuum of care of heart failure patients," Soulakis said. "As people get used to looking at maps that have diagnostics they can quickly see where they need to make changes."
The research was funded by the National Institutes of Health's National Center for Advancing Translational Sciences grant UL1TR000150 and National Library of Medicine grant 5K01LM011973-02.