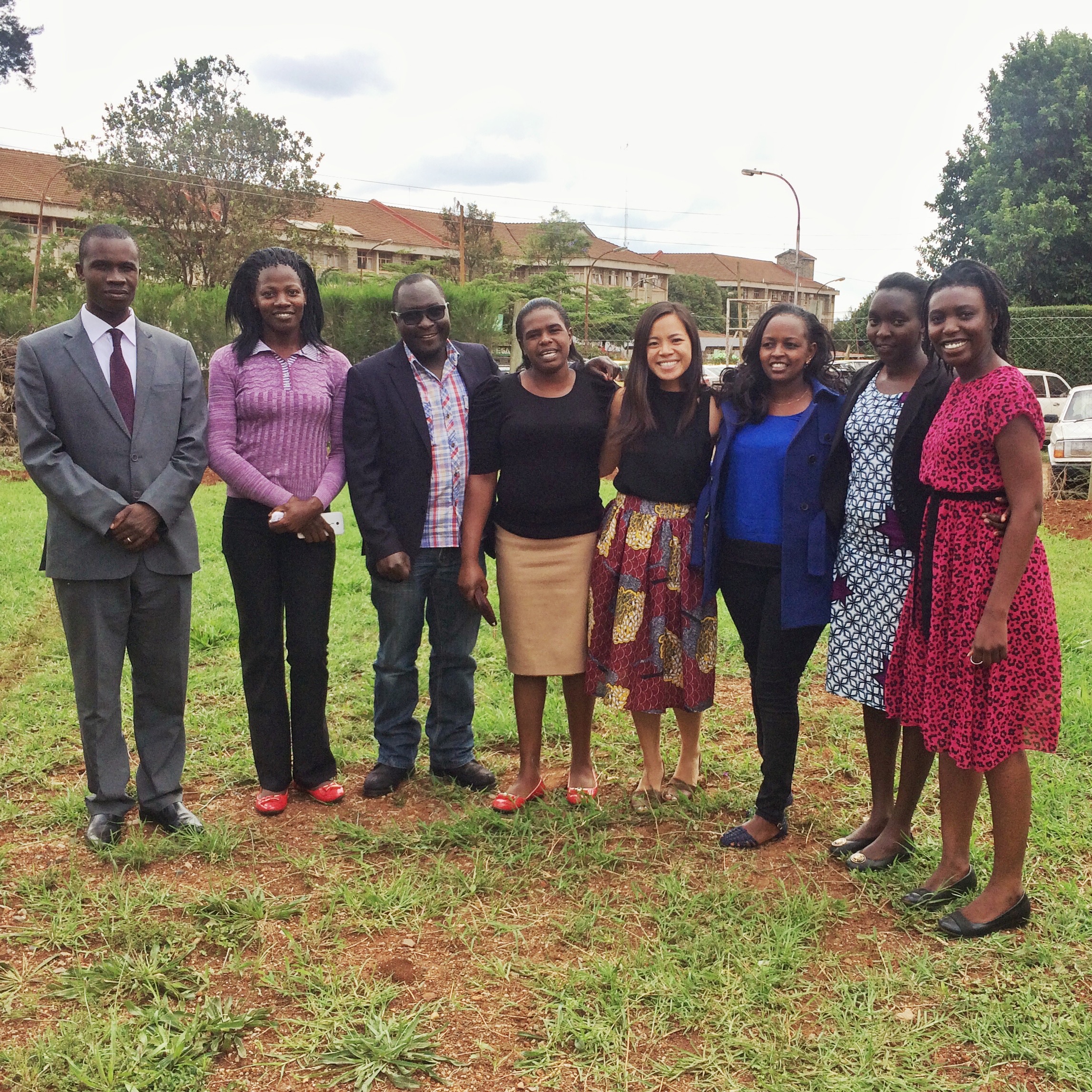 Claudia Leung, a fourth-year medical student, spent the past year in western Kenya conducting research to create an effective healthcare model for patients with diabetes and hypertension.
Funded by a Doris Duke International Clinical Research Fellowship, Leung led the design process behind the development of the model, using community-based research and human-centered design. Her goal was to create a model of healthcare that would be created by the community members themselves.
"A lot of people in low-resource areas have multiple barriers to care, and one is always financial," Leung said. "They have difficulty paying for transport to go to the clinic, paying for medications and paying for higher quality foods. Most health interventions don't really address that financial part."
Last fall, Leung set out to do community based participatory research to gather information about the local community and learn about their barriers to care. She and her team conducted 21 focus group discussions including community members and clinicians. Discussion topics covered people's experiences with the public healthcare system, traditional healers and private practitioners, with a focus on what healthcare is like for patients with chronic diseases.
During the next phase of the project, Leung brought together a design team to review the data collected from the focus groups to develop a healthcare model. This team of about 15 healthcare professionals and community members met every week over six weeks.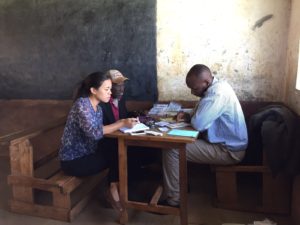 "We used human-centered design, which is creating something for the community, that includes the community in its design and implementation," Leung said. "We discussed issues we thought were important to the community such as how you maintain confidentiality in the setting of group medical care, or how you make sure there is adequate supply of medication for these patients."
At the end of the six weeks, the design team had developed a prototype that could be tested in the community, which combines group medical care and microfinance. During the spring, her team implemented the first phase of the model, training community health workers and screening participants. After the model has been piloted for three months, the team will gather feedback, evaluate its effectiveness and modify it as necessary.
"Gathering information, building connections and implementing the model, all take time, and creating something that works for the community is challenging," Leung said. "The overall experience was a huge learning experience, and I picked up a lot of leadership skills. I think to be someone who works in global health and working in these communities you have to be someone who does a bit of trailblazing."
This fall, the model will be used as the primary intervention for a randomized control trial. In addition to her previous global health experiences, the project has solidified Leung's desire to work in global health in the future.
"Since undergrad, I've always known I wanted to work in global health. It's what speaks to me. I love working with different cultures and trying to improve ways to deliver healthcare in low resource settings," she said. "I did this fellowship as a way to see what working with a community over a longer period of time would be like, and for me it's been very rewarding."