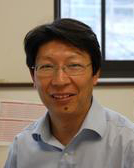 Northwestern Medicine scientists have identified a new potential target for treating autoimmune diseases in recent research published in Nature Communications.
Autoimmune diseases such as multiple sclerosis and lupus, which affect more than 23 million Americans, occur when white blood cells in the immune system called T-cells fail to distinguish between the self and foreign antigens, causing the T-cells to attack healthy cells. The mechanisms underlying this impaired "T-cell tolerance" are still a mystery to scientists.
"The current dogma is that receptors on self-reactive T-cells promote the expression of genes known as anergic genes, which suppress the activation of those T-cells," said principal investigator Deyu Fang, PhD, professor of Pathology. "Based on this theory, during the last decade immunologists including those in my laboratory have identified several signaling suppressors induced by self-antigens, which are critical for T-cell immune tolerance induction."
Fang's team suggests that certain signaling increases the genes that suppress self-attacking T-cells and others decrease the activators that maintain T-cell tolerance, "similar to a vehicle that can be slowed down by either tightening a break or shutting off the gas pedal," he explained.
In the new study, scientists compared the gene expression profiles of anergic T-cells and showed that decreasing expression of the protein Hrd1 leads to T-cell tolerance.
"We then generated T-cell-specific Hrd1 knockout mice and demonstrated that genetic deletion of the Hrd1 gene promotes T-cell tolerance induction: It inhibits T-cell activation and protects mice from autoimmune disease," Fang said. "More importantly, we discovered that Hrd1 expression is increased in T-cells from patients with multiple sclerosis and Hrd1 suppression weakened human T-cell activation."
In a previous paper published in the Journal of Experimental Medicine, Fang's group showed that Hrd1 is required by dendritic cells, messengers that present antigens to T-cells. Genetically suppressing Hrd1 protected mice from autoimmune disease. In another forthcoming paper, the scientists showed that the same protein plays a critical role for B-cells, white blood cells that produce antibodies.
"Based on the recent discoveries in our laboratory, we believe that Hrd1 is a potential therapeutic target for autoimmune diseases, as its suppression inhibits the functions of T-cells, B-cells and dendritic cells," Fang said.
This research was supported by National Institutes of Health R01 grants AI079056, AI108634 and AR006634, National Natural Science and Shanghai Committee of Science and Technology grants 14DZ2260300, 81271054 and 81470673.