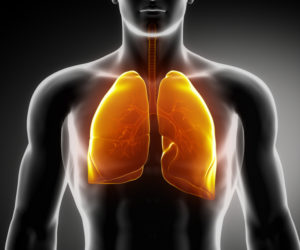 Coils implanted into the lungs may improve exercise tolerance for patients with severe emphysema, according to a study that involved Northwestern Medicine investigators, but more research is needed to determine which patients will respond best to the treatment.
The findings were published in the Journal of the American Medical Association (JAMA).
"The results were mixed," explained co-author Ravi Kalhan, MD, '06 GME, associate professor of Medicine in the Division of Pulmonary and Critical Care and of Preventive Medicine, who enrolled patients in the trial at its Northwestern site. "The study demonstrated statistically significant improvement in exercise tolerance as measured by six-minute walk distance, but the actual median improvement was small and of unclear clinical importance. Placement of coils was associated with improved quality of life and lung function as well."
Emphysema is a chronic respiratory disease in which air sacs in the lungs are over-inflated, making it difficult to breath. The endobronchial coils tested in the study are made of metal wires and implanted into the lung to compress diseased tissue and open surrounding airways to improve breathing.
"We need new therapies for severe emphysema," Kalhan said. "This study represents an attempt to find a minimally invasive approach to reduce lung volumes. We hoped to mimic some of the results seen with lung volume reduction surgery, an aggressive surgical procedure that can result in improved quality of life, exercise tolerance and reduced mortality in some patients."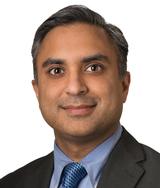 In the study, 315 patients from 26 study sites around the world were randomly assigned to receive either the coils plus usual care or usual care alone. Forty percent of patients in the coil group improved exercise capacity significantly, compared to about 27 percent of patients who did not have the coils.
"This speaks to the complexity of emphysema as a disease and shows that not all patients respond universally well to specific treatments," Kalhan said. "The next steps are clearly to understand better why some people respond really well and others do not."
In future research, Kalhan and colleagues at Northwestern will continue to study chronic obstructive pulmonary disease (COPD).
"We have an active program of traditional lung volume reduction surgery and remain interested in whether there are minimally invasive ways to gain the same benefit seen with that surgery through use of bronchoscopic procedures," said Kalhan, who is also director of the Northwestern Asthma and COPD Program. "There are a large number of other technologies to be tested in this area, and we hope to participate in many more studies that seek to improve and prolong the lives of patients with COPD."
This research was funded by PneumRx Inc., the manufacturer of the coils.