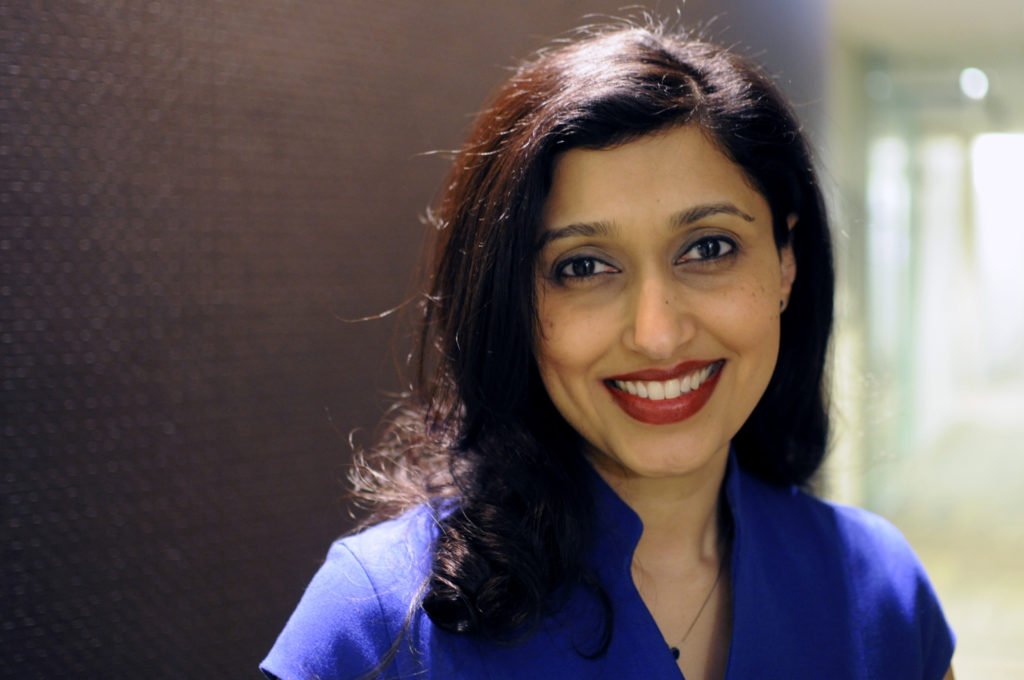 Roopal Kundu, '01 MD, '02 GME, has been named associate dean for admissions, effective September 1, succeeding Warren Wallace, MD, '79 GME, assistant professor of Medicine in the Division of General Internal Medicine and Geriatrics.
"We are excited to welcome Roopal to her new position," said Eric G. Neilson, MD, vice president for Medical Affairs and Lewis Landsberg Dean. "Her leadership and extensive experience in medical education will no doubt have a lasting impact on the next generation of physicians, and will enhance the medical school's ability to attract students of the highest caliber. We also thank Dr. Wallace for his years of dedicated service."
After earning her medical degree at Feinberg and doing her preliminary internship year at McGaw Medical Center of Northwestern University, she completed her dermatology residency training at the University of Illinois Hospital.
Kundu served on the faculty of New York University from 2007 to 2010 before returning to Feinberg as a junior faculty member and associate residency program director for Dermatology. Later, she became program director of the dermatology residency program, and joined the medical school admissions committee. Her research focuses on the study of dermatological disease entities and biological and structural differences in skin.
"I'm excited for this new role and opportunity," said Kundu, an associate professor of Dermatology and Medical Education. "I have always been impressed how much thought goes behind the scenes to the care and culture of teaching here at Northwestern for all of our learners. I hope we can show prospective students how dynamic our curriculum is, and how engaged we are in early clinical experiences."
"As a graduate of the school, Dr. Kundu has a deep connection to student life. Her expertise, leadership skills and judgment have been shown by her inspired leadership of the dermatology residency program at Feinberg," said Diane B. Wayne, '91 MD, vice dean for Education and Dr. John Sherman Appleman Professor of Medicine and Medical Education. "Although anyone following in Warren Wallace's footsteps has large shoes to fill, we are confident that Roopal will continue the agenda he has set and strive to recruit the best and brightest students to Northwestern."
Wallace has held a number of leadership positions including director of the Department of Medicine's residency program and associate dean for clinical affairs at the Jesse Brown VA Medical Center.
"Warren Wallace has influenced a generation of Northwestern students and residents and is revered by them for his broad fund of knowledge and diagnostic expertise," Wayne said.
Wallace said he is looking forward to spending time with family in his retirement in Virginia.
"As I look back on my time as admissions dean, I reflect most fondly on all the help I have had along the way," Wallace said. "I want to thank those whose hard work and dedication have made it successful – the admissions office staff, current and former members of the committee, all the faculty and senior students who have interviewed candidates, and the students who have volunteered their time as tour guides and housing hosts."
"As a residency program director and member of the admissions committee, Dr. Roopal Kundu brings a wealth of experience in evaluating and recruiting candidates to Northwestern Medicine. I am confident that we are in good hands," Wallace said.