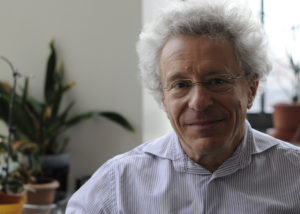 Scientists believe that defects in a motor protein called kinesin may contribute to neurodegenerative diseases, but up until now, they haven't been able to effectively inhibit the protein's activity to study how it works. In a recent study, a team including Northwestern Medicine scientists redesigned the kinesin motor, making it sensitive to chemical inhibition and accessible for future research.
The findings were published in Nature Communications.
Kinesin is responsible for moving cargo along microtubules, a component of a cell's cytoskeleton that serves as tracking for organelles rearranging inside cells and chromosomes splitting during cellular division.
"Kinesin is especially important in neurons, because of their large size," said study co-author Vladimir Gelfand, PhD, Leslie B. Arey Professor of Cell, Molecular, and Anatomical Sciences in the Department of Cell and Molecular Biology. "The new tool will help us study how kinesin is working in neurons."
In the study, led at the University of Michigan, scientists engineered genetically modified kinesin motors so that the protein would continue to transport cellular cargo, but could also be stopped using a small molecule. Gelfand's group tested the functionality of the reengineered kinesin and its inhibition in cells. While previous methods were slow to inhibit kinesin or had indirect effects, the scientists showed that the new strategy is both fast and specific.
In ongoing research, Gelfand's lab is studying how kinesin works in neurons in fruit flies.
"We are already using a fly where normal kinesin is replaced with the redesigned motor, so we can inhibit it with a drug and analyze the effects of inhibition," Gelfand said.
Michael Winding, a graduate student in the Driskill Graduate Program in Life Sciences who works in Gelfand's lab, was also a co-author of the recent paper.
This study was supported by Swiss National Science Foundation postdoc mobility fellowships PBZHP3_141433 and P300P3_154631 and National Institutes of Health grants R21NS078761 and R01GM070862 and R01GM52112.