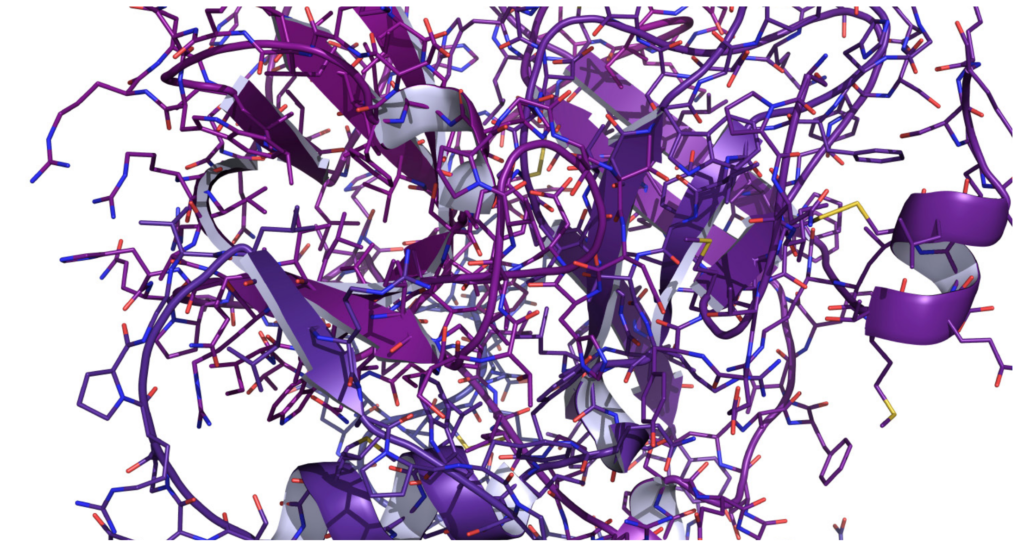 (This story originally appeared in the Feinberg Research Office's monthly Breakthroughs newsletter.)
Proteomics, the large-scale study of proteins, is critical to many research projects taking place at Northwestern University Feinberg School of Medicine.
Plans are in place to expand this area of study on the Chicago campus in 2016 to help scientists use proteins to make breakthroughs in many fields of study, from cancer and neurodegenerative research to organ transplantation and reproductive sciences.
Northwestern Proteomics, a research center and core, will add more staff and instruments for translational proteomics research in early 2016.
The core facility offers services ranging from bottom-up to top-down proteomics as wells as protein identification and quantification.
"Proteomics is similar to genomics in that it can be applied to many different fields," said Paul Thomas, PhD, associate director of Northwestern Proteomics. "Where proteomics gains a handle is that while the genome of a liver, heart or skin cell are all pretty much the same, the proteins within each act as the primary regulators of both the fate and function of cells. We hope to bring our expertise to Feinberg to help advance research at the medical school and the Lurie Cancer Center."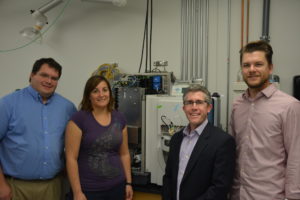 Neil Kelleher, PhD, faculty director of Northwestern Proteomics and a professor of Medicine and Biochemistry and Molecular Genetics, was a graduate student under the guidance of Fred McLafferty, PhD, professor emeritus at Cornell University, who developed the field of top-down proteomics.
Top-down proteomics allows scientists to access the complete protein sequence and gives them the ability to locate and characterize post-translational modifications. Before this technique was available, scientists needed to break down proteins into small parts and analyze them with mass spectrometry before piecing the information together to learn the protein's function.
At Northwestern, Kelleher has established one of the leading groups in the world studying intact proteins through top-down proteomics. Successes in proteomics research at Northwestern has led to a recently awarded $5.6 million grant from the National Institute of General Medical Sciences (NIGMS), to house the National Resource for Translational and Developmental Proteomics.
This national resource will establish a hub for biomedical projects taking place across the nation and will include a formal program where investigators from other institutions can visit Northwestern to learn top-down proteomics.
Kelleher expects about two-dozen visitors per year to learn top-down techniques so they can to apply them to their own laboratories.
"Now with federal support, we can really try and accelerate the rate top-down proteomics becomes accepted and widespread," said Kelleher, also a member of the Robert H. Lurie Comprehensive Cancer Center of Northwestern University. "The next step is to train others and continue to develop the technology – we want to be on the forefront."
The NIGMS grant includes eight core biomedical projects, four of which involve Feinberg principal investigators: Michael Abecassis, MD, chief of Organ Transplantation in the Department of Surgery, Shuo Ma, MD, PhD, associate professor of Medicine in the Division of Hematology/Oncology, John Wilkins, MD, assistant professor of Medicine in the Division of Cardiology and of Preventive Medicine, and Teresa Woodruff, PhD, chief of Reproductive Science and Medicine in the Department of Obstetrics and Gynecology.
Their investigations range from trying to identify proteins that could be early markers of rejection before a transplant organ fails, to markers that could predict cardiovascular incidents or stages of cardiovascular degeneration.
Thomas and Kelleher have also been working with Hande Ozdinler, PhD, assistant professor of Neurology, to apply top-down proteomics techniques to isolate populations of healthy and diseased upper motor neurons at different ALS disease stages and to determine the protein content within neuron populations.
"With an ALS Association grant, we were able to look at proteins involved in the progression and formation of ALS in mouse models," Thomas said. "This information could be used to identify early detection makers for diseases in which upper motor neurons are affected."
"Previously, it was impossible to investigate the protein content of distinct neuron populations because proteomic approaches were not sensitive enough to detect low levels of proteins," Ozdinler said. "Thanks to the expertise brought by Northwestern Proteomics, we can study very detailed aspects of protein biology in diseased neurons."
Northwestern's Proteomics is supported by the University, Office for Research, Feinberg School of Medicine and Chemistry of Life Processes Institute.
If you are interested in submitting samples to the Northwestern Proteomics core facility, find out more here. If you would like to learn more about deeper collaboration with the center or the new national resource, contact Northwestern Proteomics here.