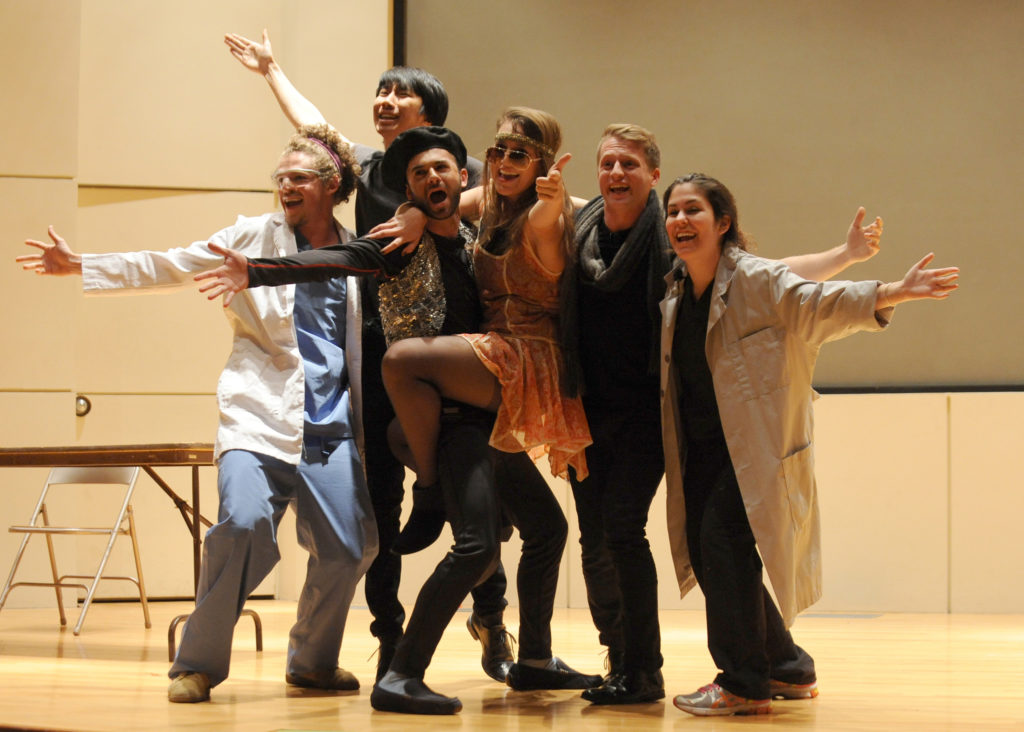 View a slideshow of photos from this year's program.

At Feinberg's 37th annual student sketch comedy show, In Vivo, students satirized the medical school experience by spoofing the comedy series Saturday Night Live to raise funds for Chicago Youth Programs.
The show, entitled "Feinberg Night Live," was held on November 14 and included song performances by the coed a cappella group, DOCappella, and dance performances by the Dance Interest Group and Feinberg Salseros Social Dance Club.
"We want to provide comedic relief, and I think this is a great way for all of us to look at our medical school experience in a different way," said second-year medical student Josh Stein, director and co-producer of this year's show.
The cast acted out short skits that parodied elements from the medical school curriculum, student interest groups and the work-life balance of being a medical student. Students also cracked anatomy jokes and poked fun at the medical school application process.
Proceeds from this year's show went to Chicago Youth Programs, a non-profit organization created by Northwestern medical students in 1984 to provide tutoring, mentoring, art and cultural activities to at-risk youth in underserved communities. The event raised more than $3,500.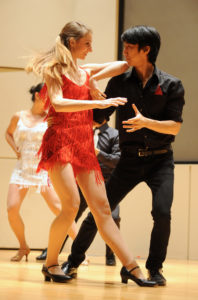 "We chose Chicago Youth Programs because a lot of students and faculty at Feinberg are involved in the organization, and we wanted to choose something a lot of students could relate to," said Kyle Yoo, second-year medical student and co-producer of the show.
Other co-producers of the show included first-year physician assistant student Ryan Anderson and second-year medical students Maria Aristova, Sam Bowers and Matt Sullivan.
"I love comedy, and I acted in it last year and had a great time," said Sullivan, also a writer and actor in the show. "I think it really helps us realize that there is a life outside of medical school and there are other ways to use our brains to create something."
In Vivo co-assistant producers included first-year medical students Nicole Lentini, Sean Posada and Courtney Reamer.
"The show is a nice break from studying, and we work extensively with first-year medical students so we get to know them better and form a relationship that you wouldn't otherwise make at medical school," said Yoo.
Sam Bowers, also a writer and actor in the show said, "I hope that medical school students who came to the show realize that there are times in which you need to not take everything quite as seriously and that it's healthy to do that."