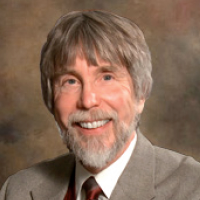 Patients treated for colon cancer who regularly drank caffeinated coffee had lower rates of cancer recurrence and mortality, according to a recent study co-authored by Northwestern Medicine investigator Al B. Benson, III, MD.
The study, published in the Journal of Clinical Oncology, involved 953 patients who participated in a clinical trial comparing two treatments for stage III colon cancer. While no significant difference between the therapies was found, data from questionnaires the patients filled out about their diets as they underwent treatment provided compelling insights.
Following up a median of seven years after patients completed the questionnaires, the investigators determined that those who had consumed four or more cups of coffee a day were 42 percent less likely to have their cancer return compared to non-coffee drinkers, and they were 33 percent less likely to die from cancer or any other cause.
"There has been a great deal of interest in looking at diet and lifestyle factors as prevention strategies for colorectal cancer," said Dr. Benson, professor of Medicine in the Division of Hematology/Oncology. "It seemed that if these factors might contribute to an increased or decreased risk of developing colon cancer, it would be wise to study these factors for people who already have cancer, too."
Previous studies have shown an association between increased coffee consumption and a decreased chance of developing type 2 diabetes. Risk factors for diabetes, such as obesity and elevated insulin levels, are also implicated in colon cancer. The authors hypothesize that caffeine may increase sensitivity to insulin and have anti-inflammatory effects, decreasing risk for both diseases.
The study's findings, however, do not demonstrate a definitive cause and effect relationship between drinking coffee and preventing colon cancer from coming back.
"We can't say that this is conclusive evidence that increasing your coffee intake is going to definitely decrease your risk of a recurrence if you have colon cancer, but the study supports the importance of collecting these kinds of data," said Dr. Benson, who is also associate director for cooperative groups at the Robert H. Lurie Comprehensive Cancer Center of Northwestern University. "Drinking coffee would be a fairly easy intervention for people, but we really need to have more evidence."
The trial was conducted by a network of groups sponsored by the National Institutes of Health (NIH) National Cancer Institute (NCI). This study was funded by NCI grants U10CA180821, U10CA180882, CA31946, CA33601, CA180820, CA32291, CA77651, CA45808 and CA60138; the Perry S. Levy Fund for Gastrointestinal Cancer Research; and Pharmacia & Upjohn Company, now Pfizer Oncology.