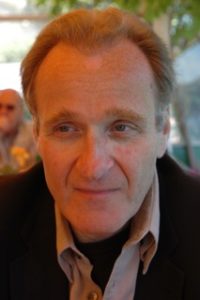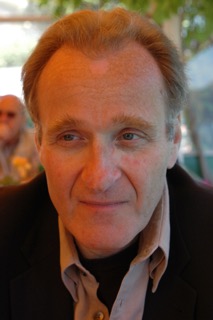 With new treatments being developed for patients with advanced Hodgkin lymphoma, Leo Gordon, MD, Abby and John Friend Professor of Cancer Research, along with co-authors across North America, conducted a phase III randomized clinical trial to determine which drug regimens were superior.
In a recently published paper in the Journal of Clinical Oncology, they described the results from a subset of patients in an earlier clinical trial with stages I or II bulky mediastinal Hodgkin lymphoma. While they found no significant differences between two popular regimens in patients, this study was the first prospective trial reporting outcomes in this patient subgroup, and the authors noted it set a benchmark for future studies.
A previously published paper compared the regimens ABVD (doxorubicin, bleomycin, vinblastine and dacarbazine) and Stanford V and found no significant difference in the overall response rate, which the authors said confirmed that ABVD should remain the standard of care for patients with advanced Hodgkin lymphoma.
Both papers drew upon patients enrolled in one large multi-site clinical trial. Of the 854 patients enrolled from 1999 to 2006 in the original clinical trial, more than 260 of them were eligible for the most recent study, which focused on only patients with bulky mediastinal Hodgkin lymphoma.
"These papers together highlight translational research and demonstrate that many questions, other than the one originally intended, can be answered in a large clinical trial," said Dr. Gordon, also professor of Hematology/Oncology in the Department of Medicine  and co-Director of the Hematologic Malignancies Program at the Robert H. Lurie Comprehensive Cancer Center of Northwestern University.
Dr. Gordon said that investigators were able to ask different questions about the smaller subset of patients, which allowed them to more precisely establish the most effective treatment for the disease. Other published findings that stemmed from the same trial included finding biomarkers to identify patients with a significantly increased risk of death and learning that the Epstein-Barr virus DNA in blood plasma predicted patient outcomes in advanced Hodgkin lymphoma.
"We are trying to get all the important questions on these patients answered, so we then can look at better treatments," Dr. Gordon said.
The study was funded in part by Public Health Service Grants No. CA21115, CA23318, CA66636, CA17145, CA77440, CA11083, CA32102, CA46441, CA46282, CA38926, CA77202, CA21076, CA31946 and CA13650 from the National Cancer Institute, National Institutes of Health and Department of Health and Human Services.
If you are interested in participating in research at Northwestern University, please call the NU Study line at 1-855-NU-STUDY. Or get connected by visiting http://bit.ly/NUStudy to sign up for Northwestern's Research Registry.