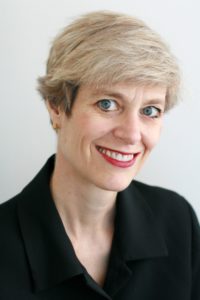 Older adults who exercised regularly as part of a physical activity intervention did not have better cognitive function than those who attended health education workshops, according to a study co-authored by Northwestern Medicine investigator Mary McDermott, MD, '92 GME.
The results, published in the Journal of the American Medical Association (JAMA), provide important evidence for researchers working to develop effective interventions to treat and prevent cognitive decline among a growing population of aging adults.
In the United States, cognitive impairment affects more than 16 million people; Alzheimer's disease affects an estimated 5 million. Increasing life expectancies mean that these conditions will likely become even more prevalent in coming decades.
"Observational data have suggested that physical activity may slow rates of cognitive decline in older people. However, few randomized trials have studied whether physical activity interventions can prevent cognitive decline in older men and women," said Dr. McDermott, the Jeremiah Stamler Professor of General Internal Medicine and Geriatrics in the Department of Medicine.
The clinical trial, called the Lifestyle Interventions and Independence for Elders (LIFE) study, recruited about 1,600 sedentary men and women aged 70 to 89 years. Dr. McDermott led the Northwestern field center, one of eight study locations across the United States.
All participants were randomly assigned to an intervention: Half joined a moderate-intensity physical activity program that included walking, strength, flexibility and balance training three to four times per week. The other half attended workshops – initially once a week and later once a month – on health-related topics such as nutrition and age-appropriate preventive services.
After two years, participants in the exercise group did not perform better on cognitive assessments compared to those who went to the health workshops. The authors suggest several explanations for the result: The health workshops may have benefited cognition, for example, or the level of physical activity may not have been sufficient to produce changes.
The findings did, however, show that participants who were 80 years or older and those with poorer baseline physical performance had better cognitive performance in the exercise group than the health workshop group.
"These results provide new information, using a very rigorous study design, about therapies for cognitive decline," said Dr. McDermott, who is also a professor of Preventive Medicine. "The results do not allow us to determine whether the physical activity intervention is not effective or whether both a physical activity intervention and a successful aging intervention each prevent cognitive decline."
In future research, Dr. McDermott will study whether interventions involving losartan – a drug for treating high blood pressure – and omega-3 fatty acids can reduce inflammation and prevent adverse outcomes in a similar population of older men and women. The new work will also include measures of cognitive function.
In another study, a clinical trial recently funded by a five-year, $3 million grant from the National Institutes of Health (NIH) National Heart, Lung, and Blood Institute, Dr. McDermott will evaluate whether the high blood pressure drug telmisartan improves walking for patients with lower extremity peripheral artery disease, with and without exercise.
This study was supported by the NIH National Institute on Aging cooperative agreement UO1 AG22376; the NIH National Heart, Lung, and Blood Institute grant 3U01AG022376-05A2S; the National Institute on Aging Intramural Research Program; NIH grants P30 AG031679, P30 AG028740, P30 AG024827, P30 AG21332 and P30 AG021342; and the US Department of Agriculture agreement 58-1950-7-707.