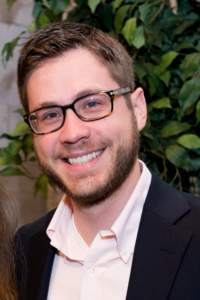 Paul Jansson, '13 MS, '15 MD, has been chosen to receive the 2015 American College of Emergency Physicians (ACEP) National Outstanding Medical Student Award, given for excellence in compassionate care of patients, professional behavior and service to the community.
The annual award is given to a medical student who intends to pursue a career in emergency medicine.
"I am honored to receive this award from the American College of Emergency Physicians," Dr. Jansson said. "It is a fantastic recognition of the opportunities that I was able to take advantage of as a medical student at Northwestern. I owe a great deal of credit to the extracurricular, research and mentorship opportunities available to medical students at Feinberg, and I look forward to continuing to grow as a leader in emergency medicine when I start my residency in July."
Dr. Jansson was the first Feinberg medical student to graduate from the Healthcare Quality and Patient Safety graduate program and he received the Public Health and Social Sciences award for his research project "An Interim Report on a Novel, Student-Led Approach to Ambulatory Quality Improvement" at Feinberg's 10th Annual Lewis Landsberg Research Day. He will start his residency in emergency medicine at Brigham and Women's Hospital in Boston.
Dr. Jansson will be presented with his award at the ACEP Scientific Assembly in Boston this October. ACEP is a national medical specialty society representing emergency medicine with more than 28,000 members.