Two faculty members from Northwestern University Feinberg School of Medicine were recently honored with election to the Association of American Physicians (AAP).
Peter Kahrilas, MD, '84 GME, Gilbert H. Marquardt Professor of Medicine in Medicine-Gastroenterology and Hepatology, and Mary McGrae McDermott, MD, '92 GME, Jeremiah Stamler Professor in Medicine-General Internal Medicine and Geriatrics and Preventive Medicine, join more than 1,300 active AAP members nationwide.
"Peter and Mary have each engaged in significant scientific discovery throughout their accomplished careers," said Eric G. Neilson, MD, vice president for Medical Affairs, Lewis Landsberg Dean and fellow AAP member. "Their work improves the lives of patients and inspires their Northwestern Medicine colleagues. As our academic health system grows, the election of its members into nationally respected societies recognizes our commitment to transform healthcare through impactful research."
A Leader in Gastroenterology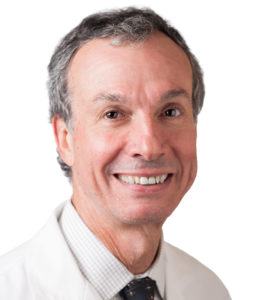 Dr. Kahrilas has been on Feinberg's faculty for 32 years, since completing a fellowship in gastroenterology at Northwestern McGaw/Northwestern Memorial Hospital in 1984. His career as a physician-scientist spans nearly 400 publications in the areas of esophageal disorders, gastroesophageal reflux disease and swallowing disorders.
"Being elected to the AAP has given me a great sense of accomplishment; it is a statement of recognition from other very accomplished academic physicians across the country," he said.
From 1999 to 2006, Dr. Kahrilas served as chief of the Division of Medicine-Gastroenterology and Hepatology. He also founded the division's Esophageal Center.
"As a physician-scientist, I am most proud of leading the Northwestern group of esophageal investigators to international prominence, culminating with the worldwide adoption of high-resolution manometry and acceptance of the Chicago Classification of esophageal motility disorders using this new technology," he said. "As for my time as division chief, I derive great satisfaction in seeing the success of my colleagues and trainees who together have propelled Northwestern's gastroenterology program into one widely recognized as being amongst the best in the United States."
An Expert on Lower Extremity Artery Disease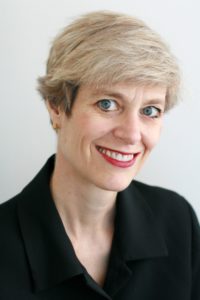 Dr. McDermott, who joined Feinberg's faculty in 1994, has devoted much of her career to improving health in people with lower extremity artery disease (PAD).
"It is a privilege and honor to be recognized by peers in this way," she said of her AAP election. "Many clinician scientists whom I greatly admire are members of the AAP."
Dr. McDermott's contributions to science, embodied in more than 200 publications, include defining the nature of functional impairment and decline in patients with PAD and leading randomized controlled clinical trials to identify optimal exercise programs that decrease impairments associated with the disease. She recently received a $1.7 million grant from the Patient-Centered Outcomes Research Institute and $3 million from the National Heart, Lung, and Blood Institute to continue this work.
"The greatest accomplishment for a scientist is to improve health through one's research," said Dr. McDermott. "I am also proud of the multi-disciplinary groups of scientists that I have assembled and led to carry out my research, and of my mentees who have become accomplished clinicians and scientists."
The AAP is a nonprofit organization formed in 1885 by seven physicians, among them William Osler, the man credited with establishing the first residency training program in the world. Physicians are nominated and accepted for membership in recognition for their contributions to science and medicine through experimentation and discovery of basic and clinical science and their application to clinical medicine.