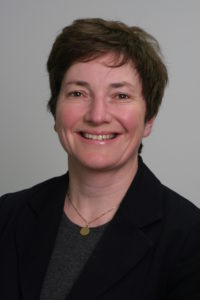 Feinberg has been chosen by The Michael J. Fox Foundation for Parkinson's Research to host an inaugural Edmond J. Safra Fellowship in Movement Disorders, a specialized training program for clinician-researcher neurologists.
As one of only five academic centers chosen globally, Feinberg's Parkinson's Disease and Movement Disorders Center will recruit a neurology resident for the fellowship's 2016-2018 class.
"We are tremendously honored and excited to be selected as one of the five programs worldwide to be awarded this fellowship. It is attestation to recognition of Northwestern's expertise and depth in Parkinson's disease clinical care, research and education," said Tanya Simuni, MD, director of the Parkinson's Disease Movement Disorders Center. "This award will allow us to attract the most qualified applicants to continue and expand our mission."
Parkinson's disease is a chronic, degenerative neurological disorder that affects more than one million people in the United States. It involves the death or impairment of neurons in the midbrain responsible for producing dopamine, which send signals to coordinate the body's movement. There is no known cure for the disease, but current therapies can help control its symptoms.
The fellowship, made possible by the Edmond J. Safra Foundation, aims to grow the global base of movement disorder specialists who treat patients with Parkinson's disease and contribute to research toward better therapies. Fellows will design and conduct studies, observe trends and nuances of the patient experience and open avenues to new treatments.
"People with Parkinson's disease are the true beneficiaries of this program," said Mrs. Lily Safra, chairwoman of the Edmond J. Safra Foundation. "These prestigious institutions are equipped to offer fellows the training and experience that will help them better serve their Parkinson's patients."
The Michael J. Fox Foundation for Parkinson's Research has funded more than $450 million in research to accelerate a cure and improve therapies for those living with the condition today. The Edmond J. Safra Foundation has provided significant funding for Parkinson's disease research and patient care at dozens of hospitals and institutes.