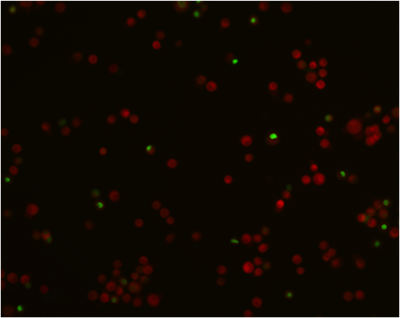 Electroencephalography (EEG) provides an effective, noninvasive way to study brain activity, but current designs have significant limitations: the electrodes are comparatively bulky and rigid, can cause skin irritation, and are complicated to operate.
In a new study, Xiao-Qi Wang, MD, PhD, research associate professor in Dermatology, evaluated the safety of a new electrode material, developed by scientists at the University of Illinois at Urbana-Champaign, that conforms and adheres to the skin.
The scientists demonstrated in the paper published in Proceedings of the National Academy of Sciences, that the soft and flexible system remained on the skin of the outer ear for more than two weeks with continuous monitoring of electrical activity.
This new type of electrode could be used to collect continuous noninvasive data for diagnosis of neurological disorders and to facilitate persistent brain-computer interfaces.
"They created an innovative and novel material for medical purposes," Dr. Wang said. "Traditional methods are time consuming, complex and not easy to monitor data. Now, this new material is user friendly and easy to use."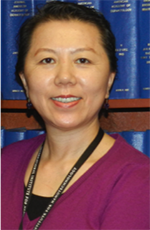 Dr. Wang needed to verify that the material did not have toxicity to human skin, so she isolated normal human skin cells with the help of the Skin Disease Research Center and cultured those cells on top of the material.
She then conducted tests to learn if the novel materials have any toxicity to the skin cells. They found the new material is biocompatible and not harsh to the skin cells.
"This step in the study was very important otherwise when people use the material people could have allergies or other local damage from it." Dr. Wang said.
The scientists note future work will include more experiments on different models and electrodes in addition to the development of wireless communication.
The study was supported by the U.S. Department of Energy, Office of Science, Basic Energy and Sciences, in addition to Virginia Commonwealth University and University of Illinois at Urbana-Champaign.