Through previous research, Mary Hendrix, PhD, president and scientific director of the Stanley Manne Children's Research Institute, and her laboratory showed that a growth factor protein called Nodal is critical not only for the development of human embryos, but also for the development of metastatic melanoma, the deadliest form of skin cancer.
Now, in new a study published in Molecular Cancer Research, Hendrix's lab has found that standard treatments for metastatic melanoma are not effective against Nodal. The study also showed that combination therapies incorporating anti-Nodal antibodies are a promising alternative.
"First, we wanted to know if frontline therapies currently being used in the clinic to treat patients target Nodal-expressing tumor cells," said Hendrix, who is also a professor in the Robert H. Lurie Comprehensive Cancer Center of Northwestern University.
First author Katharine Hardy, PhD, a postdoctoral fellow in the Hendrix lab, and coworkers began by treating three different melanoma cell lines with Dacarbazine (DTIC), a common chemotherapy drug. They discovered that Nodal-expressing cells not only remained after the therapy, but their numbers actually increased.
"Astonishingly, the residual populations of tumor cells that were largely unaffected by DTIC were Nodal positive," Hendrix said.
The scientists' next step was to test whether a combination of anti-Nodal and DTIC therapy would be more successful combating Nodal.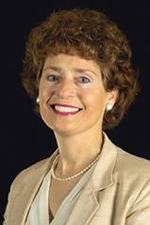 "We found that using a lower concentration of the DTIC with a low concentration of an anti-Nodal antibody induced cell death and decreased cell growth synergistically," Hendrix said. "Tumor cells are so dependent on this growth factor that when you take it away, they die."
At any time, 20 to 30 percent of melanoma tumor cells express Nodal, according to Hendrix. Their power to increase cell proliferation can even spread to nearby cells that don't produce the growth factor.
The next step for research is finding out if other melanoma therapies on the market affect Nodal, and, if they don't, to determine if the therapies work in conjunction with anti-Nodal antibodies like DTIC did.
Hendrix and colleagues have already begun to investigate these questions. In the same paper, they performed initial experiments testing a therapy that inhibits B-RAF, a mutation found in some melanoma tumors. It did not work against Nodal, but the combination strategy did.
If Hendrix and colleagues can develop an anti-Nodal antibody that works in humans, the combination treatment could lead to better outcomes for patients with metastatic melanoma, a disease with an overall median survival of only six to nine months.
"Nodal is still a relatively new observation – made right here at Northwestern University. But it's a very powerful growth factor that represents a promising cancer stem cell target," Hendrix said.
This study was supported by National Institute of Health (NIH) grants U54CA143869, R37CA59702 and R01CA121205 from the National Cancer Institute and the Eisenberg Research Scholar Fund. Collaborators from Harvard Medical School and Sydney Medical School in Australia contributed the melanoma patient samples used in this study.