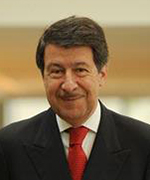 About 30 percent of patients hospitalized with heart failure (HF) are readmitted within 90 days of discharge. During that same period, up to 15 percent of patients may die. In a recent paper published in Nature Reviews Cardiology, Northwestern Medicine investigators outline potential strategies to reduce the rate of early postdischarge adverse events among these patients.
Senior author Mihai Gheorghiade, MD, professor in Medicine-Cardiology and Surgery-Organ Transplantation, first author Stephen Greene, '12 MD, resident in internal medicine at Northwestern Memorial Hospital, and colleagues have termed the immediate period following discharge from the hospital the "vulnerable phase." Though patients are stable and often have minimal or absent signs and symptoms of heart failure when they leave the hospital, many die or are rehospitalized during this period, which may last two to three months.
"The single most important predictor of poor prognosis in chronic heart failure is hospitalization," Gheorghiade said. "There's no other medical condition for which patients are hospitalized, respond extremely well to therapies and then soon after discharge have this unacceptably high event rate that has not changed in the last 10 years."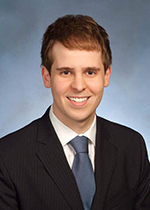 A primary reason for this is that patients appear fine on the exterior, but leave the hospital with persistent cardiac congestion. Even though they feel much better, their heart pressures are still very abnormal. Minor triggers can worsen these pressures and cause severe symptoms to return.
"The hallmark of heart failure is an elevated left ventricular filling pressure," Gheorghiade said. "Patients are being sent home with significant abnormalities there."
The authors suggest several strategies for reducing early postdischarge events, including maximizing medical therapy for HF, aggressive treatment of heart pressures beyond signs and symptoms, considering digoxin therapy and optimizing comorbid illnesses.
"In an era of limited resources and financial pressures, recognition and understanding of the vulnerable phase after hospitalization for HF is crucial," they write in the review. "Redirecting quality improvement and research initiatives towards patients in the postdischarge vulnerable phase is likely to be the most efficient, efficacious, and cost-effective strategy for addressing the public health and economic burden of HF."