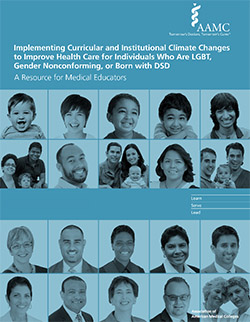 Feinberg faculty helped create the Association of American Medical Colleges' (AAMC) first guidelines for medical schools on improving health care for people who are lesbian, gay, bisexual, transgender (LGBT), gendering nonconforming or born with differences of sex development (DSD).
"This resource guide is important because these populations have been historically disproportionately harmed or neglected in the medical system," said Alice Dreger, PhD, professor of Clinical Medical Humanities and Bioethics and member of the AAMC Advisory Committee on Sexual Orientation, Gender Identity, and Sex Development. "By being a part of this committee I hope I am helping to seed a new generation of doctors who will know how to really help patients in these populations."
The guide, "Implementing Curricular and Institutional Climate Changes to Improve Health Care for Individuals Who Are LGBT, Gender Nonconforming, or Born with DSD," provides information about the health needs of individuals from those populations, and about the role of academic medicine and the health care system in supporting them.
The guide also highlights resources and explains how to integrate this content into medical education and how to facilitate the assessment of learners, identifying 30 competencies that physicians should master.
"The publication is designed to bring medical education into the modern era by raising important competencies students and trainees should be able to display when providing care to patients," Scott Leibowitz, MD, an assistant professor of Psychiatry and Behavioral Sciences, said.
Dr. Leibowitz is also on the advisory committee for, and the head child and adolescent psychiatrist for the Gender and Sex Development Program at Ann & Robert H. Lurie Children's Hospital of Chicago. As a specialist in patients with gender related issues, Dr. Leibowitz has become familiar with the fact that many of these patients have difficulty trusting that their doctors will understand their identity and specific healthcare needs. . He hopes that by educating other physicians about these issues, they will have an easier time understanding their patients, and in turn all patients will feel comfortable trusting their physicians with important aspects about their identity and health.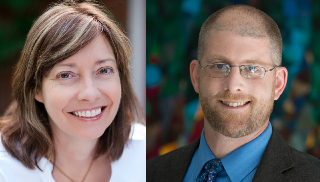 "To expect that physicians will learn these issues overnight is a challenging task," he said. "But if a patient can't learn to trust a physician in a healthcare environment, who else can they turn to, and how are they going to disclose important information that will make sure they receive the proper care?"
Improving Gender and Sex Issues at Feinberg
Even before the report came out, Feinberg has been working on implementing programs that address the recommendations in the guide.
In 2011, Dreger led a team examining how Feinberg could increase and improve the teaching of LGBT patient care and of human sexuality. The white paper, coauthored with Jerry Chen, a fourth-year medical student, and Sarah B. Rodriguez, PhD, lecturer in Medical Humanities and Bioethics, provided a model for how medical schools can start to improve medical education around these issues.
Since then, Feinberg has established a Gender and Sexuality Task Force identifying important aspects related to the medical school competencies and looking across the curriculum to see where they can be implemented. The goal is to encourage faculty to move away from thinking of patients in these groups as separate from the general patient population. For example, instead of having a separate lecture on gender and sexuality development, material might be added into lectures such as endocrinology and psychiatry and behavioral sciences.
Dr. Leibowitz, who was a member of the task force, said, "Transgender health brings together many doctors across disciplines: including behavioral health, primary care, endocrinology and sometimes even surgery – I can't think of another issue in healthcare that brings together such a varied groups of physicians and illustrates the need to collaborate and communicate on the behavioral, medical, and surgical health care needs of an individual. By incorporating these issues into the curriculum, we are moving Feinberg ahead of most medical schools."