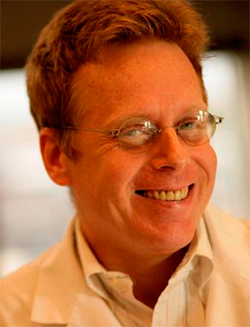 In its first clinical application in pediatric patients, an investigational medication has been found to effectively treat children with life-threatening and difficult-to-control epileptic seizures without side effects, according to a research report by scientists at Northwestern Medicine and University of California-Davis.
Two children were treated with the investigational drug, one at the Ann & Robert H. Lurie Children's Hospital of Chicago and the other at UC Davis Children's Hospital. Both children were weaned from general anesthetics and other seizure treatments and their seizures resolved. In both instances, the children are making a good recovery.
The research was published online in Annals of Neurology.
"This suggests this drug may help treat pediatric patients in intensive care units with seizures which could not be stopped by all other drugs currently used," said lead author  Mark Wainwright, MD, PhD, professor in Pediatrics and the Ken and Ruth Davee Department of Neurology. "It's incredibly exciting to have an effective new treatment."
Unrelenting seizures, known as refractory status epilepticus, are a medical emergency because prolonged seizures that cannot be stopped by anti-seizure medications injure the brain. Mortality rates can be as high as 50 percent, and those who survive experience high rates of subsequent neurological impairment. These uncontrollable seizures occur in thousands of patients a year in intensive care units. The condition can be caused by a myriad of disorders including bad epilepsy, infection, stroke, head injury and metabolic disorders.
There are no Food and Drug Administration (FDA)-approved treatments for the condition.
The investigational formulation of allopregnanolone was manufactured by UC Davis Health System's Good Manufacturing Practice Laboratory. Research in animals has shown that allopregnanolone protects against seizures and can stop status epilepticus. Although the allopregnanolone used to manufacture the investigational treatment was produced by chemical synthesis according to procedures regulated by the FDA, it is synthesized normally in small quantities in the body from progesterone.
In both of the clinical cases, the patients continued to have seizures despite weeks of intensive treatment with medications, including infusion of anesthetics. Emergency treatment with the investigational medication was approved by the FDA. The two patients received the medication over a five-day period, during which time both were weaned from anesthetics and other seizure medications. Status epilepticus did not recur after treatment. There were no adverse drug effects, the researchers said.
Other authors include Eileen Broomall, MD, Michele Grimason, family nurse practitioner at Lurie Children's Hospital, Craig Smith, MD, assistant professor in Pediatrics-Critical Care and Joshua Goldstein, MD, associate professor in Pediatrics-Neurology.