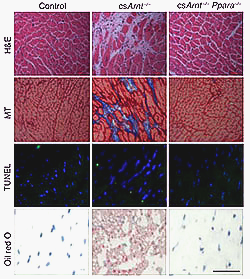 People with type 2 diabetes are more than twice as likely to die of heart disease compared to their peers, but the mechanisms behind this link have not been clear before to scientists. Now, a new Northwestern Medicine study has identified the pathway that mediates diabetic cardiomyopathy.
Obesity and elevated blood pressure often go hand-in-hand with diabetes, increasing the chance of cardiovascular disease when fatty deposits narrow or block the arteries. But diabetic patients also develop cardiac dysfunction at higher rates in ways unrelated to coronary artery disease.
"It is well established that diabetes can also cause damage to cardiac muscle and lead to heart failure independent of its effects on coronary vessels and lead to heart failure," said Hossein Ardehali, MD, PhD, professor in Medicine-Cardiology and Pharmacology, principal investigator of the study. "The damage to heart muscle is mostly due to derangements in cardiac metabolism and increased lipid accumulation within the heart, a condition referred to as cardiac lipotoxicity."
Dr. Ardehali and his lab sought to understand the mechanisms behind this condition. They turned to the ARNT gene, which encodes a protein involved in cellular response to hypoxia and chemical toxins. Previous research revealed that deleting the gene in the liver or pancreas creates a diabetes-like condition in mice models.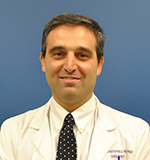 In this study, the scientists found that knocking out this gene in the heart of mice also led to cardiomyopathy features similar to those seen in patients with diabetes. Then they determined that the changes occurred through activation of PPARα, a protein that regulates cellular fatty acid metabolism in the heart.
"If we delete the PPARα pathway in the ARNT knockout mice, the phenotype goes away, the mice do not get cardiomyopathy and survived longer," said Dr. Ardehali.
Their findings were published in the Journal of Clinical Investigation.
Previous studies have shown that overexpression of PPARα in mice results in diabetic cardiomyopathy conditions. This study for the first time connects that protein pathway to ARNT.
"By targeting ARNT and HIF pathway, it may be possible to reduce the lipotoxicity that occurs in diabetes," said Dr. Ardehali, who is a member of the Robert H. Lurie Comprehensive Cancer Center of Northwestern University.
Current students Hsiang-Chun Chang and Marina Bayeva, PhD, and former postdoctoral fellow Rongxue Wu contributed to this paper.
The work was supported by NIH grants K02 HL107448, R01 HL104181 and 1PO1 HL108795 and American Heart Association grant 13SDG17270046.