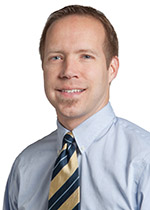 Young adult cancer survivors reported poorer physical and emotional health but better social health compared to their peers in a study by Northwestern Medicine scientists.
The study focused on the five year period following the end of cancer treatment for young adults aged 18 to 39 years old.
"Early adulthood is challenging enough. A cancer diagnosis can make it exponentially more difficult because normal developmental transitions – education, moving, new jobs, dating, having kids – are sometimes put on hold," said first author and primary investigator John Salsman, PhD, research assistant professor in Medical Social Sciences.
Other concerns may outweigh those traditional transitions, concerns about the possible loss of fertility, prematurely confronting mortality, body image, managing symptoms from treatment and the disease, and fear of recurrence.
The scientists compared the cancer survivors to a healthy cohort, matching age, education, sex and partner status.
"This allows us to put our findings in the appropriate context and begin to tease apart the differences in quality of life due to normal developmental challenges versus those due to the cancer experience," said Salsman, a member of the Robert H. Lurie Comprehensive Cancer Center of Northwestern University, which is a recognized leader in the field of adolescent and young adult cancer care. "With this better understanding, supportive oncology providers can anticipate future challenges and allocate resources to provide care and minimize the negative impact of cancer."
The findings were published in Cancer.
Analyzing online survey responses from 335 participants in the two groups of young adults, the scientists identified significant differences in three health-related quality of life measures: physical, emotional and social well-being.
No matter the amount of time that had passed within the five year period since completing treatment, the cancer survivors reported slightly poorer physical and emotional qualities of life. On the plus side, they reported a much better social quality of life than the healthy cohort, suggesting a particularly meaningful difference.
"Sometimes young adult survivors describe the social impact of their experience as an opportunity to 'find out who their real friends are,'" said Salsman. "This also points to the important role that family and friends can have in providing support as their loved one manages persistent adverse physical and emotional challenges that may occur even after finishing treatment."
This research was supported by the American Cancer Society-Illinois Division grant PSB-08-15, the National Cancer Institute grant K07CA158008 and the National Center for Complementary and Alternative Medicine and the National Institute of Arthritis and Musculoskeletal and Skin Diseases grant U54AR057951-S1.