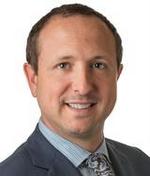 Heralded for his groundbreaking research of cardiovascular illness in kidney disease, Myles Wolf, MD, MMSc, director of the Center for Translational Metabolism and Health, is being honored by the American Society of Nephrology (ASN) with its Young Investigator Award.
"It's a privilege to receive this prestigious award because the ASN has played such a pivotal role in my career as a nephrologist and scientist," said Dr. Wolf, Margaret Gray Morton Professor of Medicine. "I have long been grateful for the society's support."
Dr. Wolf will be honored at ASN's annual Kidney Week, held this year Nov. 11-16 in Philadelphia, where he will also deliver a plenary lecture.
"Myles' work has contributed significantly to uncovering the mechanisms behind chronic kidney disease and he richly deserves this honor" said Eric G. Neilson, MD, vice president for medical affairs and Lewis Landsberg Dean, a former recipient of the award.
The major focus of Dr. Wolf's lab is studying metabolism of the minerals calcium and phosphate in individuals with chronic kidney disease (CKD). He has published extensively on the topic – including a recent paper in the Journal of the American Society of Nephrology – on how elevated levels of the hormone FGF23 that prompts the kidney to excrete phosphate are associated with cardiovascular disease and mortality in CKD.
"Using a range of scientific approaches, my lab performed several of the initial descriptive and physiological studies that characterized the central role of FGF23 in phosphate homeostasis across the spectrum of CKD," said Dr. Wolf, a member of the Feinberg Cardiovascular Research Institute and Institute for Public Health and Medicine. "Moving forward, our long-term overarching goal is to continue these efforts so that we may define fundamental mechanisms of disease and novel therapeutic targets for interventions that can improve kidney and cardiovascular outcomes in patients suffering from CKD."
The ASN Young Investigator Award is presented annually to an individual with an outstanding record of achievement and creativity in basic or patient-oriented research related to the functions and diseases of the kidney. The award is co-sponsored by the ASN and the Council on the Kidney of the American Heart Association.
"Cardiovascular disease is the leading cause of death in patients with chronic kidney disease, but the causes are poorly understood. Myles' research provides new insights into how the disease develops and ways to design better treatments for patients with kidney diseases," said Susan Quaggin, MD, director of the Feinberg Cardiovascular Research Institute and chief of Medicine-Nephrology. "This prestigious award acknowledges his tremendous accomplishments and dedication to patients with kidney disease."
Throughout the past decade, Dr. Wolf has been invited multiple times to present his research at the ASN as well as numerous other international scientific meetings. He also regularly teaches at the society's annual Board Review Course, now held in Chicago. Among his professional memberships, Dr. Wolf, a professor of Medicine-Nephrology, was elected to the American Society for Clinical Investigation in 2010.