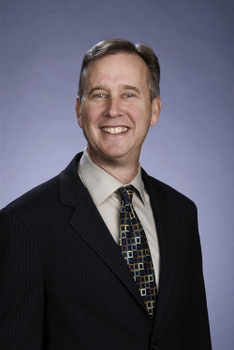 Richard Lieber, PhD, MBA, an expert in the physiology and biomechanics of skeletal muscle, has been named senior vice president of research and chief scientist at the Rehabilitation Institute of Chicago (RIC). Lieber will also hold a faculty position at Feinberg when he arrives later this year.
"It is a pleasure to welcome Dr. Lieber to the medical school," said Eric G. Neilson, MD, vice president for Medical Affairs and Lewis Landsberg Dean. "Rick's long history of support from the National Institutes of Health, high-profile publications and international awards and honors speak for themselves, and his extensive volume of translational investigations will bolster our own tradition of cutting-edge research."
Lieber has spent his entire academic career at the University of California-San Diego, where he currently serves as vice chair of Orthopaedic Surgery, professor of Bioengineering and director of the National Center for Skeletal Muscle Rehabilitation Research.
He has published nearly 200 scientific papers with recent research focused on the implementation of molecular biology tools in order to understand gene expression patterns in muscles subjected to stress.
"Dr. Lieber will play a crucial role as we embark upon a vision for the RIC driven by science that will transform rehabilitation," said Joanne C. Smith, MD, president and chief executive officer at the institute. "With a focus on the biology, physiology and biomechanics of skeletal muscle, Rick is an internationally recognized expert in the field. I am excited to welcome him to our organization."
After earning his PhD in biophysics at UC-Davis, Lieber spent three years as a research physiologist before becoming an assistant professor of Surgery. He later became a biomedical engineer at the Veterans Administration Medical Center at UCSD and in 2005 was promoted to Senior Research Career Scientist.
Recognizing the clinical impact of his scientific studies, Lieber has been honored by the American Academy of Orthopaedic Surgeons, the American Bone and Joint Surgeons, the American College of Sports Medicine, the Council for the International Exchange of Scholars and the American Society for Biomechanics.
Lieber's arrival will mark the completion of a quarter-century's leadership by W. Zev Rymer, MD, PhD, professor in Physical Medicine and Rehabilitation and Physiology. The second scientist hired by the RIC, Dr. Rymer is credited with taking the institute's modest research enterprise and turning it into the $85 million global leader it is today. Dr. Rymer will continue to lead his lab at RIC as a member of the faculty at Feinberg.