An overwhelming majority of study participants said they'd share information on their own well-being if the data was used to improve the future of healthcare.
According to a new report co-authored by Northwestern Medicine scientist Melissa Simon, MD, MPH, vice chair of clinical research in Obstetrics and Gynecology, associate professor of Preventive Medicine and Medical Social Sciences, 94 percent of adult social media users with a health condition would allow for the dissemination of their health data—shared anonymously—to help clinicians improve care.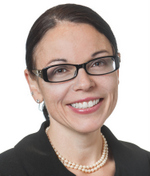 The findings were recently published on the Institute of Medicine's website.
"It's important to note how overwhelming the response was," said Dr. Simon, a member of the Robert H. Lurie Comprehensive Cancer Center of Northwestern University. "As we move forward in the evolving healthcare delivery and research practice, there will need to be a significant investment in the creation of resources for data sharing and analysis, especially in the realm of big data."
Ninety-two percent of survey respondents supported sharing their health data to help research, and 94 percent would do so to help patients like themselves. An estimated seven in 10 U.S. adults are living with a chronic condition.
"Another interesting finding was that among those who supported the sharing of their data anonymously, most had at least some concern that it could cause the denial of future healthcare benefits," Dr. Simon said. "There was also worry that their personal health record may be disclosed without consent."
The authors, members of the Roundtable on Value & Science-Driven Health Care's Evidence Communication Innovation Collaborative (ECIC), identified a gap in how Americans' digital health data is protected and argue for policies that "foster the delicate balance of a free and democratic society and support the sale of goods and services based on a user's data, while simultaneously preventing harm."
The social media survey was completed by 2,125 members of PatientsLikeMe, a social networking website where people can share health-related information that includes blood glucose levels, mood, medication dosages and related side effects.