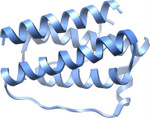 Kathryn Radigan, MD, instructor in Medicine-Pulmonary and Critical Care, has received an Early Career Investigator Award from the American Thoracic Society Foundation to aid her investigation into the relationship between obesity and influenza survival.
"This award will allow me to continue to develop a track record of scientific productivity and compete for independent funding that will include a successful resubmission of my National Institutes of Health (NIH) K award," Radigan said. "I plan to incorporate sophisticated genetic models into my research to help answer mechanistic questions with respect to leptin signaling."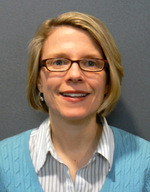 Leptin is a hormone made by fat tissue that acts on the brain to regulate appetite and body weight. Radigan's preliminary experiments have shown a link between a deficiency of the hormone and obesity. She also found evidence in preclinical models that such a deficiency may impair viral clearance and worsen lung injury following influenza infection. 
"Patients with obesity experienced significant mortality during the recent H1N1 outbreak," Radigan said. "These studies may identify novel targets for therapeutic drug development in influenza A-infected patients."
Radigan will use preclinical animal models that lack receptors for leptin to examine their ability to respond to influenza A infection. Influenza A has been most recently associated with bird and swine flu.
The ATS Foundation's Early Career Investigator Awards support the work of young scientists in an effort to help them gain federal funding.