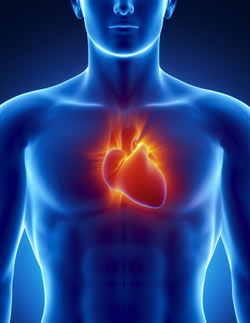 Gastroesophageal reflux disease (GERD) is common, easily treatable, and often mismanaged. 
For John Pandolfino, MD, GME '96, professor in medicine-gastroenterology and hepatology, it is the clinical misconceptions surrounding the disorder which prompted his recently published review in Lancet. 
The most common gastrointestinal diagnosis in America, GERD results in nearly 10 million outpatient visits a year. The rising prevalence of the disorder has been linked by many to the nation's increasing rate of obesity. 
"This paper provides a framework for general practice physicians in regard to the management of GERD," said Pandolfino, who co-authored the piece with a pair of scientists from the Netherlands. "Although it is easy to treat in the majority of people, many patients are mismanaged due to a poor understanding of the physiological changes associated with the disorder and the overuse of treatment trials using the proton-pump inhibitor (PPI) test." 
PPIs are a group of drugs that reduce the production of gastric acid. Doctors administer PPI tests – a short course of drug treatment – to confirm a diagnosis of GERD. If a patient responds to the therapy, presence of the disease is considered to be verified. The Lancet publication, however, points out that PPIs may also show positive results with other acid-related disorders and that a placebo effect has been noted.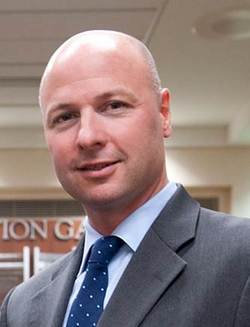 "PPIs treat the symptoms, but they're not as useful in treating the root cause of the issue," said Pandolfino. "For patients not responding to PPIs, one current course is to increase the drug dosage. We recommend caution when taking this approach, as it's possible that an alternative diagnosis, not GERD, is at play." 
Reflux itself is a normal process and results in the involuntary movement of stomach contents back into the esophagus. For most people, it occurs several times a day without damage. But in some, the reflux can cause burning or pain in the chest (heartburn), and result in bitter or sour stomach contents backing up in the throat. When symptoms of heartburn, acid regurgitation, or both occur at least once a week, damage to the lining of the esophagus can occur and a diagnosis of GERD is made. It's estimated that approximately 20 percent of the Western world suffers from the disorder. 
GERD and other gastroenterology issues are the major focal point of Pandolfino's research, and last year he was part of a large collaboration that published the "Chicago Classification Criteria of Esophageal Motility Disorders." The Chicago classification is meant to aid physicians in diagnosing conditions that cause difficulty in swallowing, regurgitation of food, and spasm-type pain. It uses an algorithmic scheme to help in the interpretation of tests monitoring esophageal motor function. 
Pandolfino's GERD research was funded with support from Northwestern's Center for Esophageal Disease. His work on the Chicago classification was funded through the National Institute of Diabetes and Digestive and Kidney Diseases.