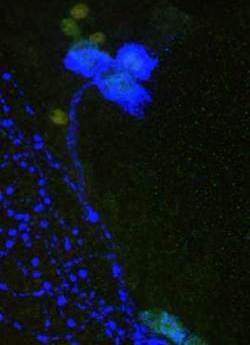 A gene known for its influence in a host of neurodegenerative diseases has been found to play a critical role in the body's 24-hour clock. 
The findings, published  in Science by Ravi Allada, MD, professor of neurobiology and pathology, suggest that disrupted circadian rhythms may be a part, and not merely a result, of these diseases. 
"In many common neurodegenerative disorders such as Alzheimer's disease, disrupted sleep is a prominent component of a person's illness, often affecting cognitive function," Allada said. "Establishing the surprising connection between a neurodegenerative disease gene and circadian clock function was an important finding. Our work also highlights a deeper understanding of the mechanisms by which the gene ataxin-2 functions, which may help us understand how it might contribute to neurodegeneration."  
Allada's lab previously identified protein tyf as being critical to circadian rhythms, however, the precise mechanisms by which tyf worked were not known. To figure out how it operates, scientists investigated what proteins interact with, or stick to, tyf. The results showed that ataxin-2 helps activate the expression of the clock protein at a step critical to making circadian rhythms run properly. 
"It's possible that ataxin-2's function as an activator of protein translation may be central to understanding how, when the gene is mutated, it may be causing or contributing to diseases such as ALS (Lou Gehrig's disease) or Parkinson's disease," Allada said.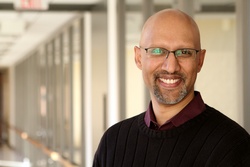 Circadian rhythms are evident in virtually every aspect of human behavior and physiology, including the sleep-wake cycle. These rhythms are governed by internal 24-hour clocks present in the brain, but also in almost all organs and tissue.   
"If you ask most physicians, they view disrupted sleep-wake cycles as a consequence of neurodegeneration," said Allada, associate director of the Center for Sleep and Circadian Biology. "Our work suggests that disrupted circadian rhythms may not only exacerbate the symptoms of disease, but may potentially contribute to neurodegeneration." 
If true, that discovery would have significant implications for how individuals in the early stages of neurodegeneration are treated, he added. Remarkably, normalization of circadian rhythms and sleep cycles seem to stave off the progression of disease. 
Using fruit fly models to test the hypothesis that normal circadian function can protect against neurodegenerative decline, the Allada lab is now working to discover the genetic bases of these links in the hopes of providing novel pharmaceutical targets and protective strategies. 
The work recently published in Science was supported by the National Institute of Neurological Disorders and Stroke (R01NS059042) and the Defense Advanced Research Projects Agency (DARPA) (D12AP00023).