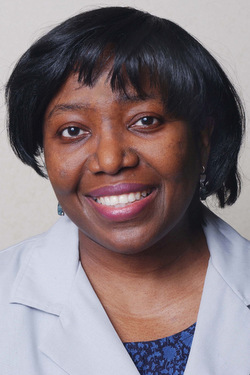 When a group of scientists came together in the late '90s to launch the Research on Adverse Drug Events and Reports (RADAR) project, its focus was on the quality and not quantity of reports.
Meant to be a powerful supplement to existing Food and Drug Administration (FDA) surveillance, RADAR has since grown into a successful enterprise, saving thousands of lives along the way.
In its first decade, the project issued findings on 33 serious adverse drug or device reactions, proactively warning physicians about their concerns.
"To this day, our findings continue to alert clinicians and the public to the sometimes severe side effects of medication," said June McKoy, MD, MPH, JD, MBA, associate professor in general internal medicine and geriatrics and preventive medicine, and a senior member of the project. "This in turn continues to decrease morbidity and mortality for many patients around the world."
Since its inception, the group of RADAR "detectives" has been sifting through copious amounts of information. The goal is to develop a consensus in identifying serious and unexpected clinical events suitable for further investigation. RADAR collaborators derive case information from physician queries, published and unpublished clinical trials, case reports, FDA databases, and manufacturer sales figures.
Developed at Northwestern University Feinberg School of Medicine, the project has successfully identified often-fatal drug reactions associated with commonly used drugs, including Plavix®, thalidomide, and drug-coated cardiac stents.
"From the beginning, the primary focus of this program was on cancer drugs," said McKoy, director of geriatric oncology at the Robert H. Lurie Comprehensive Cancer Center, and a member of the Institute for Public Health and Medicine. "While cancer drugs remain of highest importance, in the past 10 years we have looked at supportive cancer therapies, dermatologic drugs with potential to cause cancer, cardiac drugs and devices, osteoporosis-related medications and their use in cancer patients, cancer drugs used in the elderly, and more."
Accounting for as many as 100,000 deaths each year, adverse drug and device reactions continue to be a major health concern. In general, more than half of the most serious adverse drug reactions are discovered seven or more years after a drug has been marketed. The RADAR project is striving to reduce that timeline.
"There is no endpoint in sight; like detectives, we will go where the drug signals lead us," McKoy said. "Moving forward, we will be assessing the impact of drugs used to treat comorbid illnesses in patients with cancer – basically addressing in more detail drug-drug interactions. Studies looking at personalized medicine in the cancer setting will also be expanded."
Members of RADAR include partners in every specialty and in many leading institutions around the world. RADAR members at Feinberg include principal investigator Dennis West, PhD, Vincent W. Foglia Family Research Professor of dermatology; senior members McKoy and Steven Belknap, MD, research assistant professor in dermatology and medicine-general internal medicine and geriatrics; Mark Courtney, MD, associate professor in emergency medicine ; Anne Laumann, MBChB, professor in dermatology; Frank H. Miller, MD, professor in radiology; and Steven Trifilio, instructor in medical education. Collaborators from other institutions include those at the MD Anderson Cancer Center, Sloan Kettering Cancer Center, Mayo Clinic, University of New Mexico, Yale University, and the University of Leuven in Belgium.
The RADAR project is funded through grants from the National Cancer Institute, American Cancer Society, National Science Foundation, and National Heart, Lung, and Blood Institute.