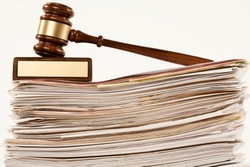 More suspected stroke victims received emergency care and potentially life-saving treatments in Chicago's stroke centers thanks to a 2011 policy change under the Illinois Primary Stroke Center Act.
Use of intravenous tissue plasminogen activator (tPA), the only approved therapy available to restore blood flow through blocked arteries in acute ischemic stroke, doubled in Chicago during the first six months of the policy intervention.
Details of the intervention are highlighted in a Northwestern Medicine® study published July 1 in JAMA Neurology.
The aim of the stroke policy is to transport suspected stroke patients to the nearest primary stroke center instead of the nearest emergency room as a strategy to improve stroke center access and increase the use of tPA.
The study, led by Shyam Prabhakaran, MD, tracked and compared pre-hospital triage efforts at 10 Chicago primary stroke centers from September 1, 2010 – six months prior to the new policy intervention – to August 21, 2011 – six months after the March 1, 2011 policy intervention.
"We were really struck by how quickly we saw the improvements," said Prabhakaran, an associate professor of neurology and medical social sciences at Northwestern University Feinberg School of Medicine and an attending physician at Northwestern Memorial Hospital.
"The stroke centers have been in place, adhering to high standards, but now we are bringing the patients who need the acute stroke care to those centers," he said. "A public policy to direct stroke patients to stroke centers has had an immediate and significant impact on rapid delivery of clot-busting therapy."
There were 1,075 admissions for stroke and transient ischemic attack in the pre-triage periods and 1,172 admissions in the post-triage period. Compared with the pre-triage period, use of emergency medical services increased from 30.2 percent to 38.1 percent and emergency medical services pre-notification increased from 65.5 percent to 76.5 percent after implementation. Rates of intravenous tPA use were 3.8 percent and 10.1 percent and onset-to-treatment times decreased from 171.7 to 145.7 minutes in the pre-triage and post-triage periods, respectively, according to the study results.
Other study authors include Kathleen O'Neill, American Heart Association, Leslie Stein-Spencer, Chicago Fire Department, James Walter, MD, University of Chicago and Mark Alberts, MD, Northwestern University Feinberg School of Medicine.