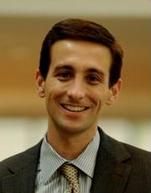 Survival following heart transplantation is associated with several patient factors, including education and adherence with the medical regimen, according to a Northwestern Medicine® study published in the March 2013 issue of The Annals of Thoracic Surgery. 
The group of Northwestern University Feinberg School of Medicine scientists examined demographic, behavioral, and health-related quality of life factors associated with mortality five to 10 years after the procedure. They found that more education was among the patient characteristics associated with increased survival. 
"We also demonstrated that higher social and economic satisfaction related to home, neighborhood, community, work and financial needs are associated with improved survival," said Steven Farmer, MD, PhD, an assistant professor in cardiology and the J. L. Kellogg School of Management. 
Patients with coexisting cardiovascular and hematologic illnesses, such as low white cell count, had worse survival, as did patients with a larger number of cumulative infections and hospital readmissions.
"Previously, we've looked at factors out of a patient's control and how it affects survival, factors like donor characteristics and how long it took to transplant the organ," said Edwin McGee Jr., MD, associate professor in cardiac surgery. "This research clearly shows that the people who receive the heart come into play; that the ball is also in their court. Heart recipients have to follow strict medical regimens and be very proactive with regard to their own health care, and this research shows that people who have more education seem to better be able to negotiate all of those hurdles."  
The collaborative group of faculty included members from the Center for Cardiovascular Innovation, Department of Surgery, Department of Medicine, Center for Healthcare Studies, and Divisions of Cardiology and Cardiac Surgery. 
"This publication builds on the International Society for Heart and Lung Transplantation data by examining more than demographic and clinical variables," said Kathleen Grady, PhD, associate professor of cardiac surgery and cardiology. "As expected, education was a strong predictive factor as was adherence to medical care, which has also been demonstrated in other transplant populations." 
"Patients who don't adhere to their prescribed regimen have acute rejection and often die," Grady said. 
Younger transplant patients between the ages of 18-30 are especially vulnerable, and clinicians need to pay particular attention to this.
Surprising Marriage Correlation
The one study finding that surprised scientists was the correlation between health and marital status. Having received responses from more than 500 participants, marriage was related to worse survival. 
"We thought that if a person was married they would have a base of social support, which might positively influence survival," Grady said. "But we saw just the opposite. This might have to do with the reality that marital status is a complex variable, and we simply asked for a yes or no response." 
Long-term Impact
Multiple abstracts and articles have been published from this extensive database on long-term outcomes after heart transplantation. Originally funded by an R01 awarded to Grady, findings from this database have spawned new ideas for future research projects. For instance, a recently submitted National Heart Lung and Blood Institute R34 grant application will test an intervention to improve outcomes for young adults who underwent heart transplantation as children and transfer to adult care.