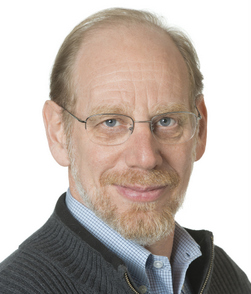 In receiving a second-consecutive Method to Extend Research in Time (MERIT) Award from the National Institutes of Health (NIH), Hank Seifert, PhD, John Edward Porter Professor of Biomedical Research, has been honored in a way very few scientists ever have. 
"The award truly recognizes the quality and originality of the research my group has produced," said Seifert, professor in microbiology-immunology. "The long tenure of this funding means we won't have to write a competitive renewal for some time and we can take some risks in generating innovative research directions." 
Having spent three decades studying the evolution of infectious agents that specifically attack humans, Seifert previously received a MERIT extension from the National Institute of Allergy and Infectious Diseases (NIAID) in 2008, when his R01 would have needed to be renewed. The new MERIT Award means he will have uninterrupted funding through 2023. 
At the NIAID division meeting that reviewed Seifert's work, program officer Thomas Hiltke, PhD, said no one could recall an instance when back-to-back MERIT Awards had occurred.
Each year, a small percentage of investigators are selected to receive a MERIT, with consecutive awards an extremely rare occurrence throughout NIH. The program (R37) provides a means to recognize the most outstanding R01 applications from scientists who have demonstrated superior competence and outstanding productivity. The principal feature is to provide investigators with long-term, stable support to foster their continued creativity and spare them some of the administrative burdens associated with frequent preparation and submission of grant applications. 
Eight Feinberg scientists, including Seifert, are currently being funded through the program. 
"To receive two consecutive MERIT Awards is a very distinct honor," said Laimonis Laimins, PhD, chair of microbiology-immunology, and 2013 MERIT recipient.  "Hank is a terrific scientist and great mentor; there isn't a more-deserving member of our faculty."   
Seifert will use the award to continue his lab's research into what causes the continual reinfection of a high-risk group of individuals with gonorrhea. 
"As basic science, this work will create knowledge of how the organism has evolved to infect otherwise healthy people, which differentiates pathogens from the billions of other bacteria in the world," he said.
"What we learn will influence the study of other pathogens that use similar mechanisms, and may even instruct the study of cancer or aging." 
MERIT awardees cannot apply for the grant but are instead nominated by the funding institute and then endorsed by its advisory council. 
"This award mainly reflects the quality and skill of the PhD students and postdoctoral trainees I have mentored in the laboratory over the past 25 years," Seifert said. "They are the ones that continually put in long hours and supply their enthusiasm and creativity to each project."