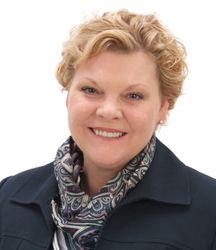 Deborah Clements, MD, nationally recognized for her contributions to education policy, will join Northwestern University Feinberg School of Medicine on May 1 as professor and chair of the Department of Family and Community Medicine. 
"We are excited to welcome Dr. Clements to Northwestern Medicine®," said Eric G. Neilson, MD, vice president for medical affairs and Lewis Landsberg Dean. "A respected educator and advocate, she brings with her a passion to contribute to the science of healthcare delivery and a career dedicated to training future leaders. I particularly want to thank Gary Martin, MD, for helping to lead the search to identify this important new faculty member." 
A Chicago native, Clements graduated from the University of Nebraska College of Medicine, where she also completed an accelerated residency before accepting a U.S. Public Health Service Primary Care Policy Fellowship. As a delegate at the American Academy of Family Physicians (AAFP), Clements practiced medicine in Kansas when not traveling on academy business. She later joined the AAFP board of directors before becoming a member of the University of Kansas Medical Center (UKMC). 
While at UKMC, Clements most recently served as director of the training program and vice chair for residency education in family medicine. She remains involved in physician leadership development both nationally and internationally, conducting workshops for medical schools and professional medical organizations. 
"Dr. Clements' experience as a successful residency program director in family medicine was a key factor in why she was our top choice," said Martin, vice chair of medicine and interim chair of family and community medicine. "Once here, she will be an instrumental part of our plans to grow the reach of Northwestern Medicine care, working with Northwestern Lake Forest Hospital in developing a new residency program in the Lake County region. " 
As chair, Clements will lead the department in the creation of clinical and educational programs that will have substantial national impact on primary care. She will also oversee Feinberg's involvement in the residency program at Erie Family Health Center, among other responsibilities. 
"In educating medical students and residents, I'm able share my passion for the important work we do," she said. "My goal is to encourage each student to bring their best to each patient experience regardless of how difficult, and to never stop learning throughout their careers. My hope is to give our learners a sense of the depth of this extraordinarily satisfying life we're called to as physicians."
An avid Chicago Bears and Blackhawks fan, Clements is the recipient of numerous awards, including the highest honor bestowed by UKMC students, and is the author of more than 30 peer-reviewed papers, reviews, and book chapters.