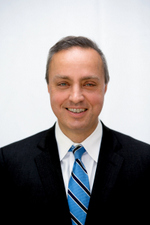 Andrew T. Parsa, MD, PhD, an internationally-renowned neurosurgeon specializing in complex tumors of the brain and spine, will join Northwestern University Feinberg School of Medicine on July 1 as the Michael J. Marchese Professor and chair of the Department of Neurological Surgery. 
His wife, Charlotte Shum, MD, a hand and upper extremity specialist, has been named associate professor of orthopaedic surgery. She will be joining the medical school in the fall. 
"Dr. Parsa is a pioneering neurosurgeon and innovative scientist whose addition to Northwestern Medicine® strengthens our position as a leader in the investigation of neurological cancers," said Eric G. Neilson, MD, vice president for medical affairs and Lewis Landsberg Dean. "He is a dedicated mentor who has built a career by pushing the boundaries of scientific understanding, while Charlotte brings her exceptional talent and vast knowledge to our orthopaedic program. I also want to thank David Mahvi, MD, and his search committee, for all their hard work to identify such superb new faculty." 
Born in Brooklyn, Parsa completed his undergraduate degree in molecular biophysics and biochemistry at Yale College. He returned to Brooklyn for his medical and graduate degrees at Downstate Medical Center, where he initiated one of the first vaccine studies for brain tumor patients. He finished his neurosurgical training at Columbia University and has been at the University of California San Francisco (UCSF) for the past decade, most recently as professor, vice chair, and Reza and Georgianna Khatib Endowed Chair in Skull Base Tumor Surgery. 
"I am truly excited to embark upon this next stage of my career, which will allow me to impact neurosurgery more broadly," Parsa said. "I will have a unique opportunity to positively shape the training of residents and the development of faculty in neurosurgery at one of the most respected institutions in the country." 
Continuously supported by the NIH since 2002, Parsa's research on brain tumor immunology has provided landmark insights, including the identification of a novel link between oncogenesis and immune-resistance in brain tumors. He is currently the study chair for the largest randomized brain tumor vaccine trial ever to be funded by the National Cancer Institute.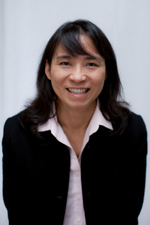 A prolific scientist, Parsa has published more than 300 peer-reviewed articles, reviews, chapters, and monographs in the past decade. While at UCSF, he helped pioneer an approach of adaptive hybrid surgery for skull base tumors, and was also recognized for his work in education, winning multiple awards, including the Medical School Mentor of the Year. 
Parsa has served on the executive board for the joint section on tumors of the American Association of Neurological Surgeons, is on the board of directors for the Society of Neuro-Oncology, and is an elected member of the American Academy of Neurological Surgeons. 
Shum completed her medical education at Columbia University College of Physicians and Surgeons before finishing her orthopaedic surgery residency at the New York Orthopaedic Hospital Columbia Presbyterian Medical Center. She also completed a hand, upper extremity, and microvascular surgery fellowship at the Hospital for Special Surgery in New York. She arrives at Feinberg after spending more than a decade as a hand and upper extremity orthopaedic specialist at the Permanente Medical Group in Oakland, California. 
"We are pleased to welcome Dr. Shum to our faculty," said Terrance D. Peabody, MD, chair of orthopaedic surgery. "She is an experienced and accomplished hand surgeon and teacher. Her skills will further strengthen the musculoskeletal program at Northwestern Medicine, allowing us to expand patient services and improve the education of our students and residents."