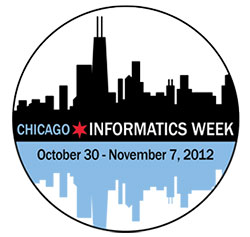 When Mayor Rahm Emanuel declared October 30 through November 7 as Chicago Informatics Week, he offered the city's spotlight to Justin Starren, MD, PhD, division chief of preventive medicine-health and biomedical informatics. 
A burgeoning career option, biomedical informatics is the interdisciplinary field that focuses on the collection, organization, and application of information to improve individual health, health care, public health, and biomedical research.
Co-chair of the first official celebration of the field in the Windy City, Starren came to Northwestern University Feinberg School of Medicine to shine a light upon a network with unrealized potential. 
"Since moving to Chicago, I have been amazed by both the quality and volume of informatics activity in this city. I have been equally amazed by how unaware my colleagues outside of Chicago are of this activity," said Starren, associate professor in preventive medicine-health and biomedical informatics and medical social sciences. "When we learned that the American Medical Informatics Association (AMIA) Annual Symposium was going to be held here, we saw an opportunity to raise the presence of Chicago informatics across the country, as well as within the city itself." 
The world's premier scientific meeting for biomedical and health informatics, the AMIA symposium being held November 3 through November 7 provided the timing element Starren and Informatics Week co-chair Frank Naeymi-Rad, PhD, MBA, chairman and chief executive officer of Intelligent Medical Objects, were seeking.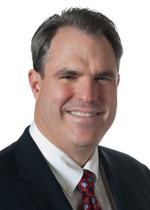 "The value of informatics tools keeps increasing, and the reason for that is the complexity of medicine," Starren said. "We have already exceeded the level of complexity in medicine that the human brain can manage, which is why we have decision support systems, computerized reminders for preventive care, and analytics to find and track adverse outcomes."
For Starren, Informatics Week comes a year and a half after arriving at Feinberg with a mission to turn the informatics network in Chicago into a cohesive entity, similar to that found in Boston. He quickly organized the academic community – Northwestern, the University of Illinois-Chicago, University of Chicago, and Rush Medical College – and is working with Naeymi-Rad and the AMIA to highlight Chicago's many geographical advantages. 
"I thought that the best way to raise informatics at Northwestern is really to raise informatics across Chicago," Starren said. "From a very practical standpoint, building up the overall awareness of Chicago within the informatics community is critical to be able to hire top caliber people. Informatics is a very hot field and every candidate has multiple job offers, so we have to make it obvious that the Midwest has this vibrant informatics community." 
In the longer term, Starren hopes to attract more students to careers in informatics, with the idea that a majority of them will stay in Chicago after graduation. The spotlight in early November is expected to provide an uptick in informatics professionals considering the Chicago area as a career destination. 
"Chicago is the home to thousands of health care providers that use informatics-based tools and numerous corporations that provide informatics solutions and hire informatics professionals," Mayor Emanuel said in his proclamation. "I urge all Chicagoans to make an effort to participate in the activities highlighting the role of informatics in improving the quality, safety, and cost-effectiveness of health care in Chicago and the United States."