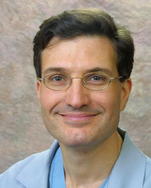 Hand transplantation is a reality, but should it be an option? 
That is the question Gregory Dumanian, MD, chief of plastic surgery, and a collaborative team from Northwestern University Feinberg School of Medicine and the Rehabilitation Institute of Chicago (RIC) are approaching from a surprisingly overlooked perspective: that of upper-limb amputees. 
To date, no published studies have explored amputee perceptions of restorative-limb options, including hand transplantation, nor the psychosocial and quality of life factors that may influence those opinions.
"What we found in our literature review is that quality of life has been poorly assessed, if at all, for hand transplant recipients," said Sally Jensen, PhD, research assistant professor in medical social sciences and organ transplantation.  "If we're conceptualizing a transplant that is meant to improve quality of life, but we're not actually measuring whether it enhances it, how do we know if we are helping? Our perspective is to take a step back and start by talking with upper-limb amputees and asking them what they consider important in their lives." 
The five-year, $1 million project being funded by the Julius N. Frankel Foundation and Northwestern Memorial Foundation began last year with the first round of in-depth interviews. Although there have been more than 60 upper limb transplantations performed throughout the world, the prevailing research has been approached from a feasibility perspective.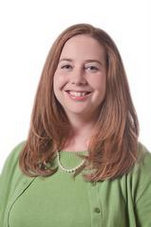 "This project is somewhat unique in that the first two-year phase is specifically designed to look at the patient-centered aspect of it to better inform how we approach the clinical side in the second phase," Jensen said. "Hand transplants are not life-saving, they are life-enhancing, so they should really be driven primarily by quality of life goals." 
There are an estimated 41,000 people living in the United States with upper-limb loss, most commonly the result of trauma-related injuries. Although prosthetic restoration and rehabilitation have historically served as the primary option to enhance functional and cosmetic outcomes, amputations are often associated with physical and functional modifications that can negatively impact quality of life, body image, and social functioning. In spite of advances, the complex nature of hand function presents unique challenges.  
During the first phase of the project, Jensen will be working to develop screening mechanisms for potential upper limb transplant recipients and measurement guidelines for post-surgical evaluation. Rather than merely addressing if a new hand is functional, she will be using the interviews to determine what quality of life assessments should be included in deeming levels of success.  
"We are really trying to zero in on figuring out who are the types of people and what are the characteristics that would make someone most suitable as a candidate for this procedure," Jensen said. "We are fortunate here to have in a one-mile radius great leaders in the fields of transplantation, rehabilitation, and outcomes-related measurements. But what really makes our research differ so greatly from other projects around the world is that the patients are the core component to what will come next." 
Phase two of the project revolves around the feasibility and development of a new clinical hand transplant program.  As with any transplant surgery, the risks involved with upper limbs are both immediate and lifelong. The requirement of immunosuppression, necessary for survival of a hand graft, increases a person's risk for infections, diabetes, and cancer, and introduces complex ethical questions that require weighing the risks of immunosuppression with the potential functional, psychosocial, and cosmetic gains of hand transplantation.
"We can transplant pieces of soft tissue, and do it safely, but there are risks involved," said Dumanian, principle investigator of the project. "We really still don't know who would be the best candidate. Whether it's losing the tip of a finger, or an entire arm, an individual's emotional response can range from upbeat to clinical depression." 
By collaborating with co-investigators like Todd Kuiken, MD, PhD, director of the Neural Engineering Center for Artificial Limbs at RIC; David Cella, PhD, chair of medical social sciences; and Michael Abecassis, MD, director of the Comprehensive Transplant Center,  Dumanian has  brought  together a group of researchers that includes Allen Heinemann, PhD, professor in physical medicine and rehabilitation, center for healthcare studies, and medical social sciences, and Zeeshan Butt, PhD, research assistant professor in medical social sciences, center for healthcare studies, and organ transplantation, to focus on continuing Northwestern's long history of working with amputees.  
Dumanian previously worked with Kuiken in development of the bionic arm, an upper-limb prosthetic connecting the major nerves of the hand and arm with the device, allowing the user to control it with thought.  
Like that project, the group's assessment of the viability and effectiveness of upper-limb transplantation maintains a link to America's military community, a connection not lost on Dumanian. 
"Our funding source is highly invested in serving wounded warriors, and so the second portion of this project will keep that population in mind," he said. "In working on the bionic arm, being there next to military medical personnel, you even more clearly feel the sense of mission."
With 10 of 30 interviews completed, Jensen is actively recruiting amputees before the group moves forward to phase two in spring 2013. Researchers will also be evaluating quantitative assessments in the form of self-report questionnaires from participants. 
The end result is meant to guide the transplant community in developing screening protocol for potential upper-limb transplantations. Amputees could potentially be placed on a table or scale that takes into account the psychological, functional, and other aspects of transplantation to help determine if someone is a good candidate. 
"The goal is to use this project as a springboard, and I definitely intend to use whatever we learn in the first phase as part of our transplant program, with the extremes being hand transplant options shouldn't exist, to this should be a widely available procedure from the tip of the finger all the way up to the top of the shoulder," Dumanian said. "I don't think that either of those extremes is going to result, but anything is possible."