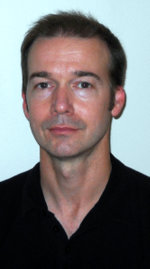 Mark Bevan, PhD, associate professor in physiology, has been granted a Jacob Javits Neuroscience Investigator Award by the National Institute of Neurological Disorders and Stroke (NINDS). Bevan will use the funding to study a small region of the brain, the subthalamic nucleus (STN), which exhibits an abnormal pattern of activity in Parkinson's disease (PD), and is linked to the expression of symptoms.
"Our research offers hope to PD patients because we already know that correcting abnormal STN activity through deep brain stimulation produces a remarkable improvement in their quality of life," Bevan said. "By determining the cellular and molecular mechanisms underlying abnormal STN activity we can develop a less invasive drug or gene therapy that produces an even more effective correction."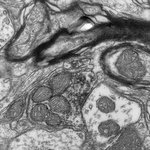 Bevan, who has been studying the STN since he was a graduate student at the United Kingdom's University of Manchester Medical School in the early '90s, heads one of only a handful of laboratories focused on the STN.  With colleagues like Jim Surmeier, PhD, physiology chair, and Tania Simuni, MD, who leads the Parkinson's Disease and Movement Disorders Center, Feinberg has become a world-leading center for PD research.
Every year, the NINDS Advisory Council gives up to a dozen Javits Awards, each providing a seven-year research grant. Established by Congress in 1983 to honor the late Sen. Javits from New York, more than 600 awards have been made since its inception. 
"In the current, challenging funding climate, long-term support of this nature is particularly valuable," Bevan said. "Through this award we can now translate detailed scientific knowledge gained over the last 20 years into novel therapeutic approaches".
NINDS, a part of the National Institutes of Health, supports and conducts research on the normal and diseased nervous system, fosters the training of investigators in the basic and clinical neurosciences, and seeks better understanding, diagnosis, treatment, and prevention of neurological disorders.