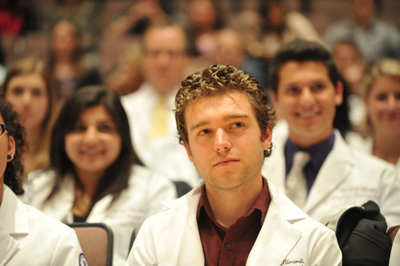 The Northwestern University Feinberg School of Medicine Physician Assistant (PA) Program is a two-year graduate program that awards students a Master of Medical Sciences degree.
The program accepts 30 talented students each year – from the nearly 1,600 applicants with undergraduate degrees that span biology and chemistry to history and nuclear medicine technology. The 24-month program features an innovative curriculum that centers around problem-based learning (PBL), but also includes lectures — ensuring students become competent consumers of medical literature and research — small group discussions, clinical experiences, and team-based learning.
Students spend approximately 25 hours per week in the classroom during the first year, while the second year is entirely clinical, consisting of seven required rotations throughout Chicago that focus on internal medicine, family practice, psychiatry, pediatrics, general surgery, women's health, and emergency medicine.
"PA students collaborate in small groups and work through real clinical cases to learn the medical skills needed to take care of patients," says James Van Rhee, PA program director. "Through this method, students develop lifelong learning and clinical reasoning skills that they will need for clinical practice."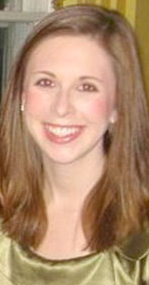 After graduating from Northwestern University in 2009 with a BA in psychology, Ann Cameron Haley remained a part of the NU community as a clinical research coordinator with Feinberg's Department of Dermatology. While helping to develop novel educational methods to train students in the early detection of melanoma, she remembers the thrill of hearing Feinberg would soon be starting a PA program.
"I was excited by the problem-based learning model of teaching, a unique feature of Feinberg's program," she said. "Our curriculum revolves around a PBL system, and each Monday we get a new case. Although I am always confused at the beginning of the week, it amazes me how much I know by the time we wrap it up on Friday. PBL allows me to delve into a topic and absorb knowledge from my peers while applying it to simulated patients."
The vice president of the PA Class of 2013, Haley continues to be involved with research in the Department of Dermatology.
"A career as a PA makes me excited for so many reasons. I enjoy that physician assistants are members of a healthcare team who work under the supervision of a doctor, but who also exercise considerable autonomy in diagnosing and treating illnesses," she said. "Although I love dermatology, I have found so many parts of medicine that I enjoy through the PA program, and I look forward to getting the chance to work in a variety of clinical settings."
To learn more about the PA program, please visit their website.