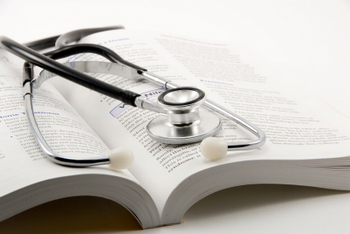 Every fall, Northwestern University Feinberg School of Medicine welcomes approximately 170 students to its Doctor of Medicine program. The MD curriculum centers on competency-based education and progressive skill development. Students begin their medical education with two years of preclinical instruction, and then proceed to two clinical years.
Specific courses develop sensitive and informed professionals, including Patient, Physician & Society (PPS) courses that provide a comprehensive, integrated introduction to perspectives and professional skills, and Problem-Based Learning (PBL) classes, which pose problems that stimulate inquiry, critical thinking, and application and integration of the sciences.
"A unique aspect of the Feinberg curriculum is that every first and second year medical student has three half days a week that are unscheduled," says John X. Thomas Jr., PhD, professor of physiology and medical education, and senior associate dean for medical education. "That is enormous in terms of the students learning to manage their schedules and pursuing their interests. Students do amazing things with that time."
Bruce Henschen, a fourth-year medical student, names the internal medicine clerkship as a highlight of his education. During their third year, students spend three months at one of Feinberg's clinical academic affiliates. Two months are spent on inpatient teams, and one month is dedicated to a medicine specialty.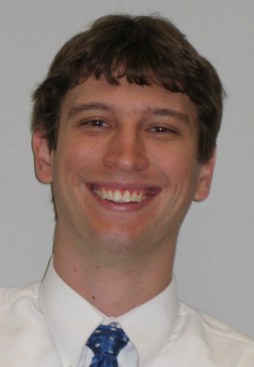 "After spending two years largely in a classroom, it is wonderful to be able to apply my knowledge and work with a team of outstanding physicians, nurses, social workers, and other members of the hospital staff," Henschen says.
Though students spend time in clinical rotation, they are also challenged as M1 students to shift from undergraduate to graduate style learning in the classroom setting.
"During medical school we need to learn to seek out for ourselves what we need to learn and how to learn it," Henschen says. "The skills Feinberg has taught me will empower me to remain a lifelong learner."
Students are welcomed into the Feinberg community through two groups, colleges and societies. Guided by a mentor, colleges are composed of 44 students and provide a social and academic community that lasts throughout medical school; societies introduce students to a broad network of resources for learning, advising, support, and community engagement from faculty and peers.
"The people here are incredibly bright, motivated, and friendly. We challenge each other to be better students and learners," Henschen says. "We're a top tier medical school because of the inspiring faculty, opportunities for research in almost any field, and an amazing student body."
For more information about this program, please visit the MD web site.