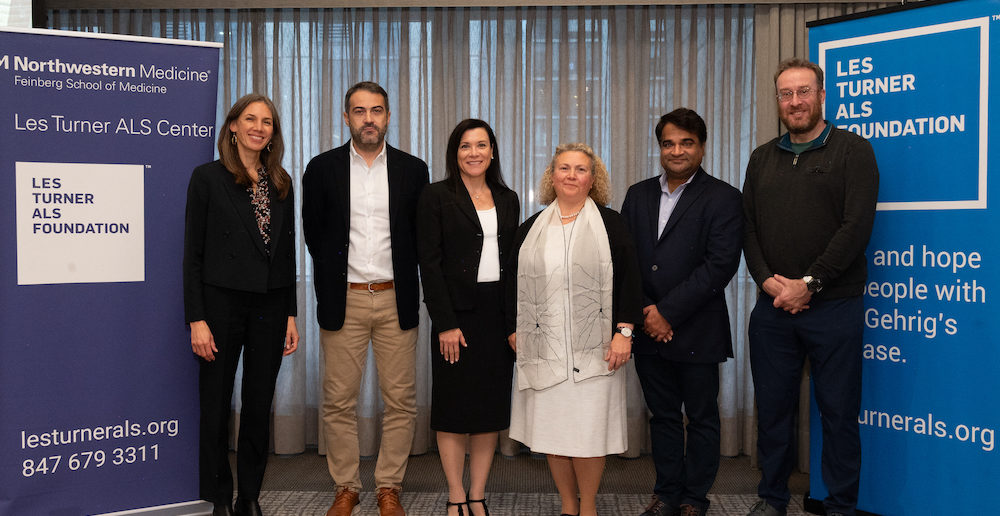 Northwestern investigators, clinicians, and people living with ALS convened in the Feinberg Pavilion for the 13th annual Les Turner Symposium on ALS to celebrate and share new scientific breakthroughs that improve the understanding of ALS and advancements in treating the disease.
The one-day symposium, held in-person and virtually on November 6, featured sessions highlighting new research on amyotrophic lateral sclerosis, or ALS, a progressive neurogenerative disease that deteriorates motor neurons in the brain and spinal cord, causing muscle weakness. Currently, an estimated 350,000 people worldwide live with ALS, which has an average survival rate of three years.
"This is a day of hope and celebration and showcase of our determination for a better future for everyone, especially ALS patients," said Hande Ozdinler, PhD, associate professor of Neurology in the Division of Neuromuscular Disease and an organizer of this year's symposium.
The symposium was sponsored by the Les Turner ALS Center at Northwestern Medicine, which accelerates cutting-edge research and provides educational opportunities and treatment to people living with ALS. The Les Turner ALS Foundation established the center to bring ALS research, clinical and education activities under one umbrella.
"Over the last year, scientists at the Les Turner ALS Center have made groundbreaking discoveries about how the disease works and revealed promising new pathways to address it," said Laura Freveletti, chief executive officer of the Les Turner ALS Foundation. "We've also seen new and exciting therapies approved by the FDA that were built on work that was done here. We're proud to have supported ALS research and clinical care at Northwestern for more than 40 years, and we're confident that the end of this devastating disease begins here."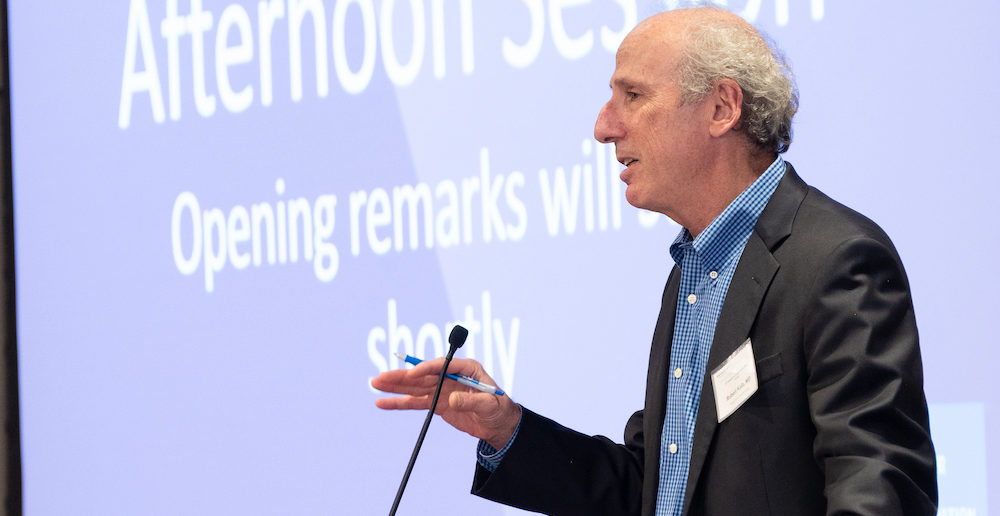 "This is a time of intense research at the basic science level and leading those observations and ideas into new therapies. It's a very exciting time," said Robert Kalb, MD, the Joan and Paul Rubschlager Professor of Neurology, chief of Neuromuscular Disease in the Ken and Ruth Davee Department of Neurology and director of the Les Turner ALS Center. "You have to be willing to commit to the long-term to find the answers… you have to lean into it and you really have to be deeply committed to find a solution."
Evangelos Kiskinis, PhD, associate professor in the Ken and Ruth Davee Department of Neurology's Division of Neuromuscular Disease and of Neuroscience, presented new discoveries about the causes of ALS by using personalized induced-pluripotent stem cells (iPSCs), human-derived stem cells that have been reprogrammed into other types of cells. Kiskinis discussed how using iPSC models and novel mechanistic interaction revealed that dysfunction in the TDP43 protein and neuronal hyperexcitability are pathological features of sporadic (non-genetic) ALS, which makes up more than 90 percent of all ALS cases.
"The motor cortex and the spinal cord and the most affected tissues in terms of differential expression in ALS patients, and mis-splicing TDP43 is most abundant in the spinal cord and motor cortex of these individuals," Kiskinis said.
Kiskinis said his laboratory is currently working with a team led by Chad Mirkin, PhD, professor of Medicine in the Division of Hematology and Oncology, to use spherical nucleic acid technology to co-deliver multiple splice-modulating antisense oligonucleotides (short, single strands of synthetic genetic material) to neurons simultaneously as a possible therapeutic strategy.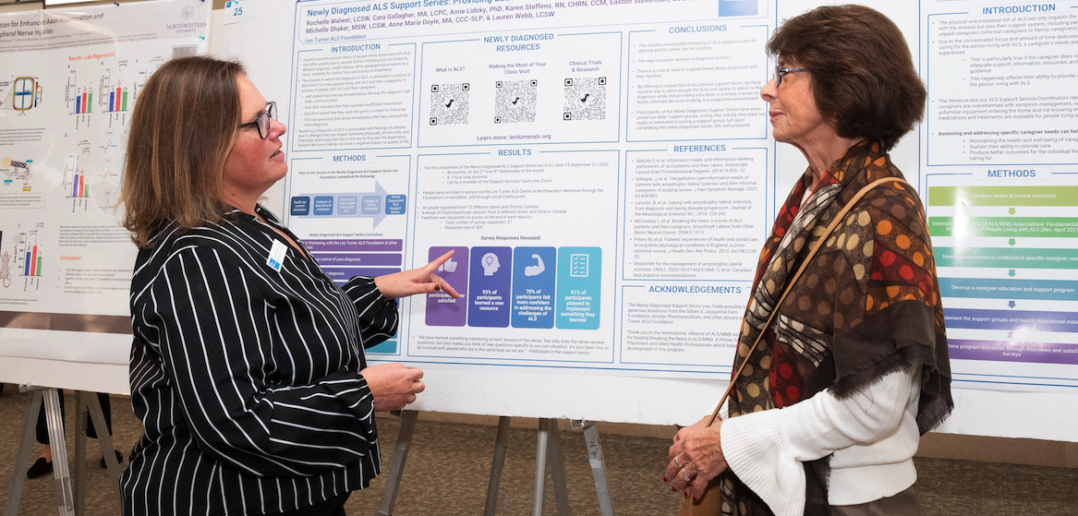 Mukesh Gautam, PhD, research assistant professor of Neurology, also discussed his work in using cardiolipin nanoparticles (soluble nanoparticles) to improve upper motor neuron health in ALS. In ALS motor neurons, the mitochondria – the energy powerhouse of the cell – is at risk of breaking down. Gautam's research found that the nanoparticles improved mitochondrial structure and function in upper motor neurons, underscoring its potential as an effective therapeutic approach.
The keynote speaker, C. Frank Bennet, PhD, executive vice president and chief scientific officer at Ionis Pharmaceuticals, spoke about the potential of antisense oligonucleotides (chemically modified nucleic acid analogs designed to bind to RNA) as promising therapeutics for rare neurodegenerative diseases and neurodevelopmental disorders, including ALS.
"Further advancements in antisense platforms will result in better drugs, and continued investment in basic science and disease mechanisms is needed to deliver optimal medicines to patients suffering from neurological diseases," Bennett said.
Additional presenters included James Shorter, PhD, professor of Biochemistry and Biophysics at the University of Pennsylvania, who discussed methods in which to counter phase transitions in ALS and frontotemporal degeneration.
Claire Le Pichon, PhD, an investigator in the Division of Intramural Research at the Eunice Kennedy Shriver National Institute of Child Health and Human Development, spoke about how axon injury signaling is a common pathway in neurodegeneration and highlighted her current efforts which aim to understand differences between vulnerable and resilient populations of ALS motor neurons.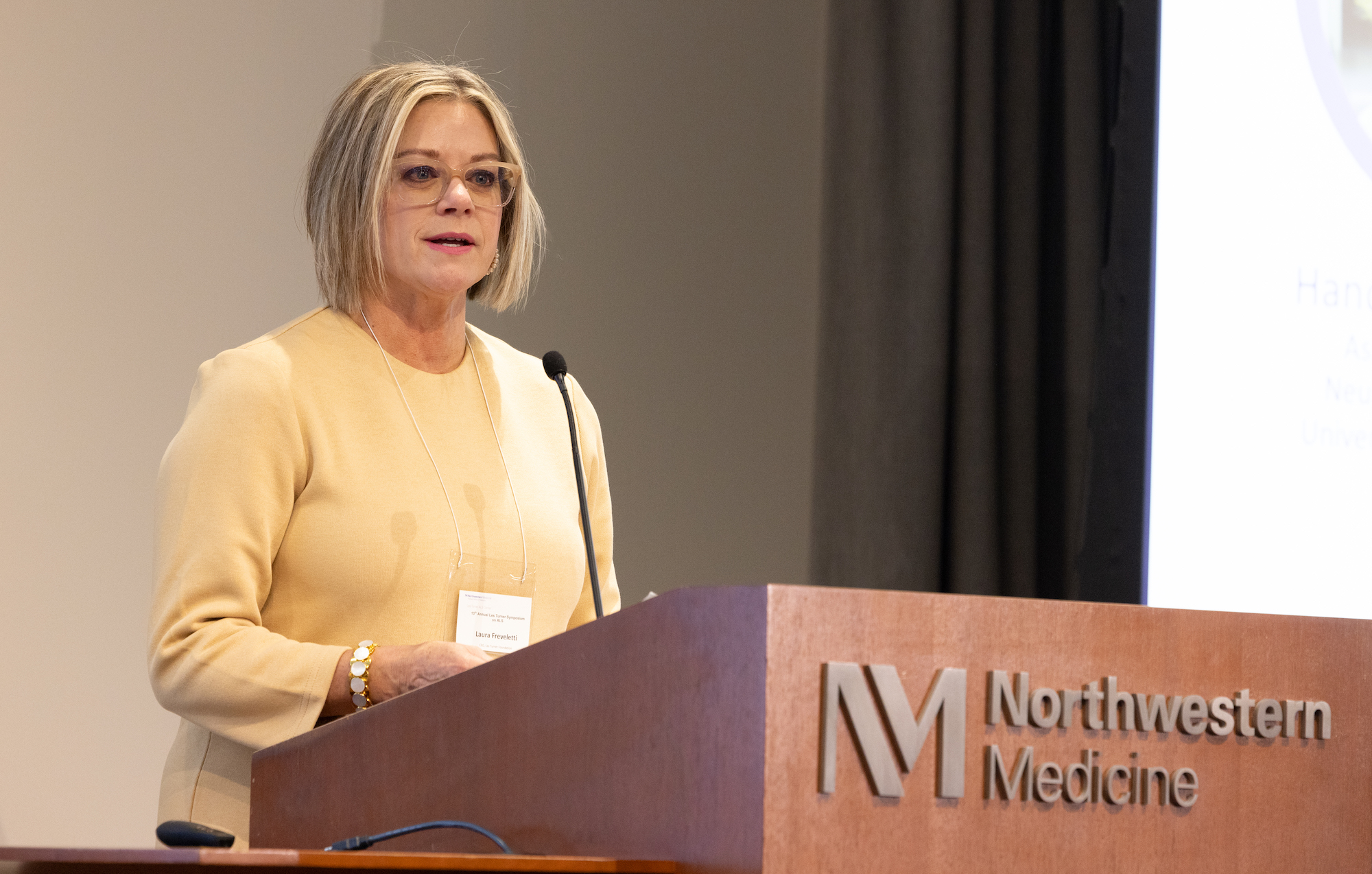 Daryl Bosco, PhD, professor of Neurology at UMass Chan Medical School, presented her recent research exploring how ALS-affected neurons are more susceptible to external stressors such as brain trauma. One aim of Bosco's work is to determine how external stress triggers permanent alterations of proteins and other intracellular components in neurons that ultimately contribute to the development of ALS.
"The thought is could stress, either through repeated stress or persistent chronic stress, lead to the accumulation of these aggregated proteins in the cytoplasm so that they can't get back into the nucleus," Bosco said.
Following scientific presentations and research poster presentations, a panel including Northwestern physicians, Les Turner ALS Foundation staff and people living with ALS answered questions from patients and caregivers about emerging ALS treatment options as well as ALS care and community support.
This year's symposium organization committee would like to thank Telicia Moore-Walker and Kaehle Crockford for their efforts.
Panelists included Senda Ajroud-Driss, MD, professor of Neurology in the Division of Neuromuscular Disease and director of the Les Turner ALS Center's clinical trial program; Tina Cascio, RN, BSN, a member of the Les Turner ALS Foundation's Board of Directors; Janie Gobel, an ALS research ambassador for the Northeast ALS Consortium; and Lauren Webb, LCSW, chief advocacy and outreach officer at the Les Turner ALS Foundation.