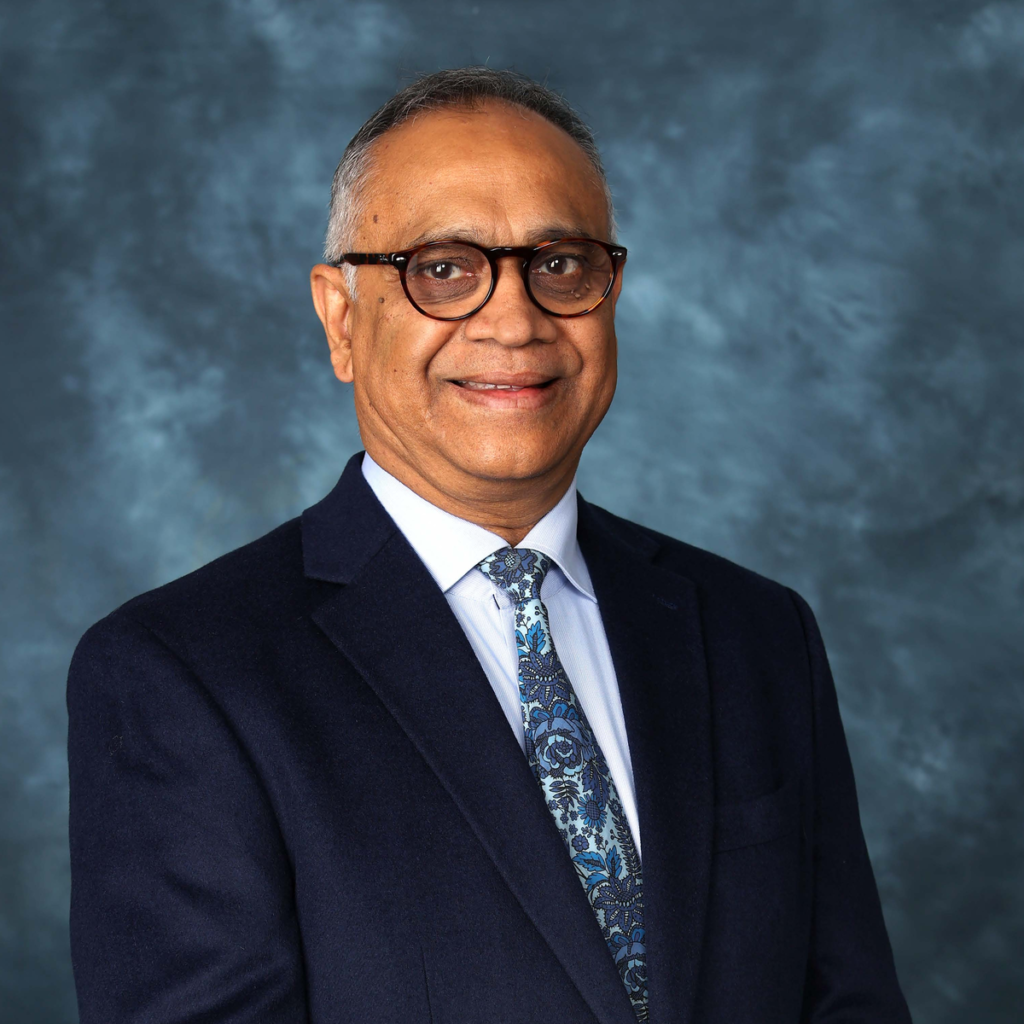 Santhanam Suresh, MD, MBA, '91 GME, professor of Anesthesiology in the Division of Pediatric Anesthesiology and a professor of Pediatrics, has been named the recipient of this year's Excellence in Education Award, given by the American Society of Anesthesiologists.
The award recognizes society members who have made outstanding contributions through demonstrated excellence in teaching, development of new teaching methods, and/or implementation of innovative educational programs in their field.
Suresh's research focuses on improving pain management for his pediatric patients, including utilizing alternative pain management techniques, such as nerve blocks.
The award recognizes Suresh's efforts in leading workshops on how to utilize ultrasound imaging to guide peripheral nerve blocks in pediatric patients. Suresh was also instrumental in designing curriculum for anesthesiology residents and fellows at Ann & Robert H. Lurie Children's Hospital of Chicago. Additionally, he created several simulation modules and other teaching tools on the use of regional anesthesia in children which were made available internationally.
"I'm humbled by the fact that the American Society of Anesthesiology has considered me for this incredible award," Suresh said. "This is a testament to the fact that the work we do at Northwestern and Lurie Children's is on the cutting edge of technology and that we are leading medical education not just in the country, but in the world."
Suresh served as president of the American Board of Anesthesiology from 2020-21, was the chair of the Board of Trustees of the International Anesthesia Research Society from 2021-22 and is currently the senior editor of the Journal of Clinical Anesthesia.
As one of the founding members of the Pediatric Regional Anesthesia Network (PRAN), Suresh and his collaborators designed and established the first-ever nationwide pediatric regional anesthesia database. Created with the goal of prospectively recording data on every regional anesthetic completed in newborns, infants and children at participating centers, the database will be used to analyze patient demographics and associated complications as part of ongoing research.
Prior to joining Northwestern, Suresh completed his residency in pediatrics at John H. Stroger Jr. Hospital of Cook County and his residency in anesthesia at Loyola University Medical Center. He then finished his fellowship in pediatric anesthesiology at Lurie Children's. He received his MD at University of Madras Stanley Medical College and his MBA from Kellogg School of Management.
Suresh also holds the Arthur C. King Board Designated Professorship in Anesthesiology at Lurie Children's Hospital.
"I want to thank all my colleagues, both at Lurie Children's as well as Northwestern, who have helped me along in this journey, because this is not an individual accomplishment, it's an accomplishment of the entire team," Suresh said. "Without our team of physicians, nurses, physical therapists, and the parents of these children, we would not be able to accomplish what we have to enhance the lives of these children who we serve with pleasure."