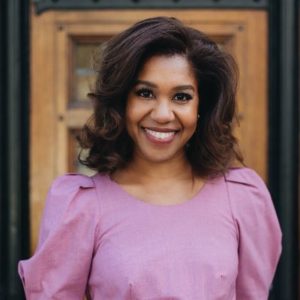 The Center for Health Equity Transformation (CHET) held its annual Juneteenth Celebration of Black Culture, Art and Music webinar on June 15, featuring a discussion exploring persistent health disparities experienced by the Black community.
This year's featured speakers were Arline Geronimus, ScD, professor of Health Behavior and Health Education at the University of Michigan, and Inger Burnett-Zeigler, '09 PhD, associate professor of Psychiatry and Behavioral Sciences in the Division of Psychology.
"We are deeply grateful for our artists and thought leaders who joined us for our annual Juneteenth celebration. From the art of spoken word to the enchanting listening experiences of Black musicians, and the engaging discussion between two thought leaders on the impact of racism and oppression on health and wellbeing, we aimed to foster joy and strive to inspire a deeper understanding and renewed commitment to lifting health for all," said Melissa Simon, MD, MPH, director of CHET, the George H. Gardner, MD, professor of Clinical Gynecology, and associate director of Community Outreach and Education at the Robert H. Lurie Comprehensive Cancer Center of Northwestern University.
During the event, Geronimus spoke about her work which investigates social exclusion and exploitation and their consequences on human health. Geronimus coined the term "weathering" to describe the cumulative effects that systemic oppression, including racism and classism, can have on the body.
Geronimus explained how weathering disproportionately impacts Black individuals all the way down to the cellular level, leading to long-term health problems as they grow, develop and age in a systemically and historically racist, classist, stigmatizing and xenophobic society.
"Weathering damages our critical body systems, tissues and organs in ways that leave oppressed people vulnerable to dying far too young, whether from infectious diseases like COVID-19 or the early onset and pernicious progression of chronic diseases like hypertension or heart disease. Because of the physiological impacts of unrelenting exposure to stressors in one's physical, social and ideological environment, as well as the high physiological effort that coping with chronic stressors entails, weathering means that relatively young people in oppressed, marginalized or exploited groups can be biologically old," Geronimus said.
Burnett-Zeigler also spoke about how weathering ties into her work as a psychologist and her research, which focuses on barriers to mental health treatment among disadvantaged populations, including racial and ethnic minorities and those with low income, limited education, and limited access to resources.
"As a psychologist, even though I'm helping people to develop these tools and skills to manage both the psychological and physiological impact of the environments that they're living in, I realize that they're still going back to these environments that have deeply embedded structures and systems that will continue to negatively impact physical mental health," Burnett-Zeigler said.
Following the discussion was an audience Q&A session moderated by Burnett-Zeigler, as well as a spoken word performance by E'mon Lauren, Chicago's first Poet Laureate, and sounds curated by DJ stazi. A number of local Chicago artists' were also featured in a virtual gallery display including artwork by Jeff Beckham, Roger J. Carter, Rachel & Rebecca, S. Rose, Kaylamay, Jordan A. Porter-Woodruff, Delisha McKinney, Brandon Breaux, Nick Cave, Shani Crowe, Norman Teague, Jamiah Calvin, 10Photos and Project Onward.
The CHET's 2023 Juneteenth Celebration of Black Culture, Art, and Music was supported by
the Robert H. Lurie Comprehensive Cancer Center of Northwestern University, Feinberg's Office of Diversity & Inclusion, the Center for Community Health, and the Institute for Public Health and Medicine (IPHAM).