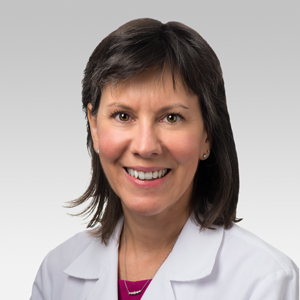 Elizabeth McNally, MD, PhD, the Elizabeth J. Ward Professor of Genetic Medicine and director of the Center for Genetic Medicine, has been awarded the 2023 Martin E. and Gertrude G. Walder Award for Research Excellence.
The award, which comes with a $20,000 stipend, recognizes McNally's work as an international authority on human and experimental cardiovascular genetics who has revolutionized our understanding of inherited myopathies.
The Walder Award was established by Joseph A. Walder, '72, '75 MD, who also founded the Irving M. Klotz Research Professorship, a permanently endowed professorship at Northwestern University. Given by the Northwestern University provost, the award honors and supports the work of one faculty member annually.
"The Walder Award is especially meaningful since it is a Northwestern award, and it is special to be recognized by the university in light of the many amazing faculty who are here and those who are previous Walder awardees," McNally said. "When I looked at the list of prior winners, I was deeply humbled. It's a tremendous recognition of the work of our whole team, and I am privileged to be able to have such energetic and bright trainees as well as outstanding colleagues."
A renowned expert in the genetics of cardiovascular and neuromuscular disorders, McNally explores the genetic mechanisms responsible for inherited diseases such as heart failure, cardiomyopathy, muscular dystrophy and arrhythmias. Her laboratory establishes models for these disorders with the goal of developing novel therapeutic strategies such as gene editing.
Her most recent work has investigated the effects of prednisone in reducing obesity in mice, uncovered new genetic variants linked to heart failure, and developed an antibody that could be used to treat muscular dystrophy.
As director of the Center for Genetic Medicine, McNally leads the center in advancing our understanding of the genetic underpinnings of human disease and how to use this information to improve patient decision-making and therapies.
In addition to the Walder Award, McNally has been recognized by other prestigious organizations, including being named a distinguished scientist by the American Heart Association, elected to the American Academy of Arts and Sciences and the National Academy of Medicine, awarded a medal of honor from the American Heart Association Council on Genomics and Precision Medicine and named as president of the Association of American Physicians. She is also editor-in-chief of the Journal of Clinical Investigation.
"It is a very exciting time in the field of human genetics since human genome data is now influencing how medicine is practiced, and in some cases, this information is now driving new therapies," McNally said. "Our focus has been on the genetics of muscle and heart disorders, and we're excited to keep making new discoveries so that it can improve human health."