Each summer, Northwestern Medicine hosts 20 students from George Westinghouse College Preparatory High School, a public high school serving a vulnerable community on the west side of Chicago, in the Northwestern Medicine Scholars program.
The pipeline program, founded by Erica Marsh, MD, in 2010, helps young people learn about potential careers in medicine as physicians and scientists, and is a key aspect in the medical school's commitment to building and supporting a diverse healthcare workforce.
"What started as a dream evolved into a plan and is now a series of extraordinary success stories. The Northwestern Scholars program is our contribution towards a more equitable world — one with more hope and more opportunity. Our Scholars are the change agents we need in our communities; they are the future role models, scientists, healthcare providers and leaders poised to serve our communities for years to come," said Clyde Yancy, MD, MSc, the Magerstadt Professor and vice dean for Diversity and Inclusion, chief of Cardiology in the Department of Medicine and a professor of Medical Social Sciences.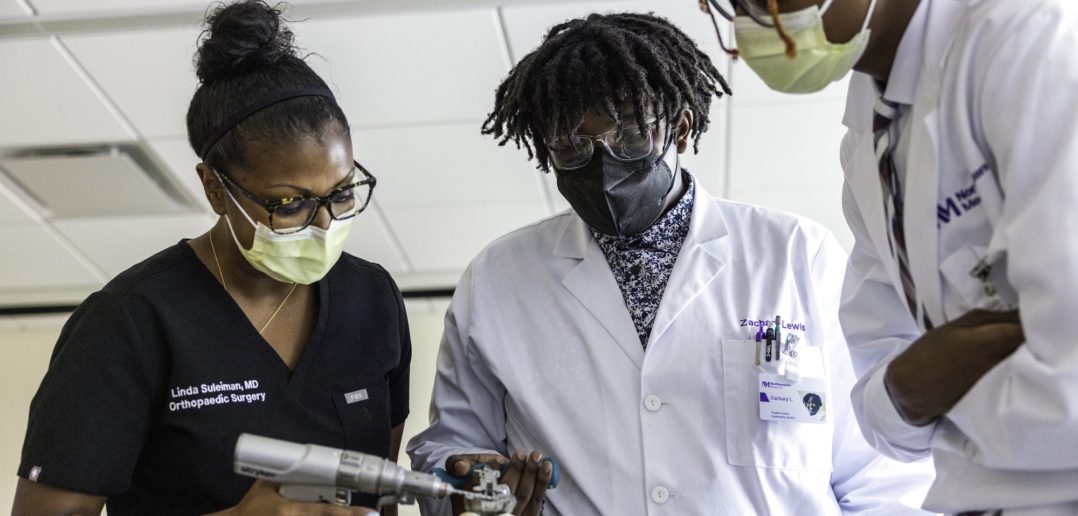 Over the course of the four-week program, students participate in unique hands-on experiences, such as observing live surgeries and hands-on training sessions with Northwestern Medicine physicians, as well as interactive classroom discussions and networking opportunities with Feinberg investigators, faculty and medical student mentors.
"I relish my responsibility to spearhead the qualitative educational research and 'real-time' evaluation that strengthens the program's effectiveness to transform student lives. I grew up here in Chicago in the communities our students call home. I know their journeys and experiences. I celebrate the success of the program and my unique role in that success; this is what makes us innovative — all of us working together to create new opportunities for our students. During this expansion, I am optimistic about our shared responsibility to extend the program and replicate that quality at new sites," said Janet Rocha, PhD, research assistant professor of Medicine in the Division of Cardiology and research scientist for pipeline programs at the Office of Diversity and Inclusion.
Zachary Lewis, a sophomore at Westinghouse College Prep, said that participating in the program this summer allowed him to pursue his lifelong interests of science and medicine in a professional setting while also learning practical skills.
"NM Scholars has helped me prepare for my life after graduation because it has shown me how to be professional. My plans for after graduation is to go to a science-dominant and prestigious college and then go to medical school to either become an emergency medicine physician or an orthopedic surgeon," Lewis said.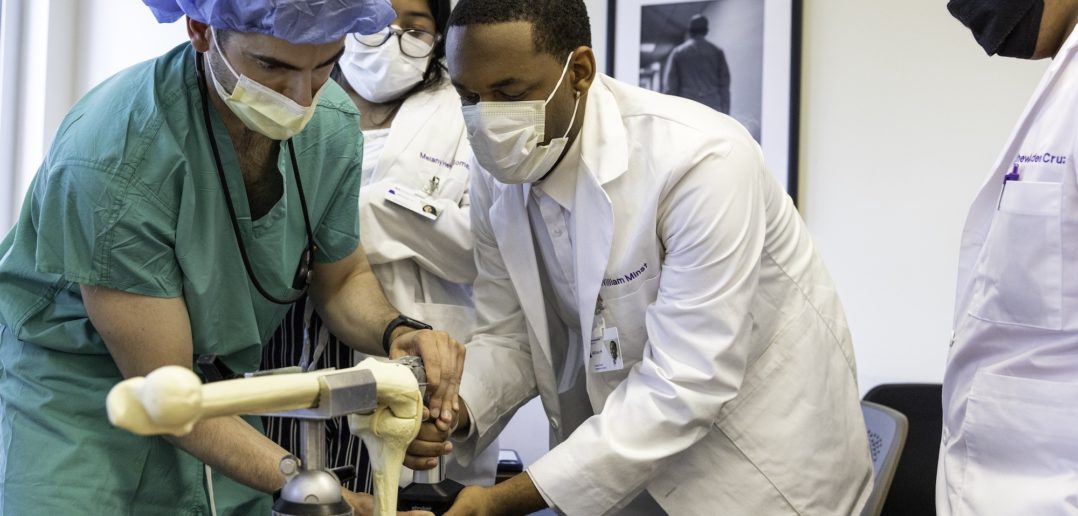 For William Minst, a junior at Westinghouse College Prep, being an NM Scholar has taught him about the importance of mentorship and networking and feels even more prepared to pursue a degree in either nursing or business administration in healthcare after graduation.
"I participated in the NM Scholars program because I wanted to enhance my ability to succeed. As an African American male, society makes it ten times harder because our adversities are ubiquitous. I was attracted to the program of the benefits that I would gain from it such as the summer intensives and collaborations with physicians," Lewis said.
Vivian Chanquin, a sophomore at Westinghouse College Prep, was inspired to pursue medicine after having a positive experience while visiting a family member in the hospital.
"The support of the NM Scholars program motivates me even more towards a career in medicine knowing that I have the support I need to succeed," Chanquin said.
Chanquin had many key moments from participating in this summer's program, which included watching a live knee replacement surgery performed by Linda Suleiman, MD, '17 GME, assistant dean of Medical Education, assistant professor of Orthopaedic Surgery and director of diversity and inclusion at McGaw Medical Center, and discussing the importance of representation in medicine, especially women of color, with Feinberg faculty.
"The program has given me connections to the world of medicine. It has connected me to peers that are applying to college and are giving me advice for resume building. The summer intensive provides workshops for making a resume, writing personal essays, and more that will allow me to walk into the application process, knowing what to expect," Chanquin said.