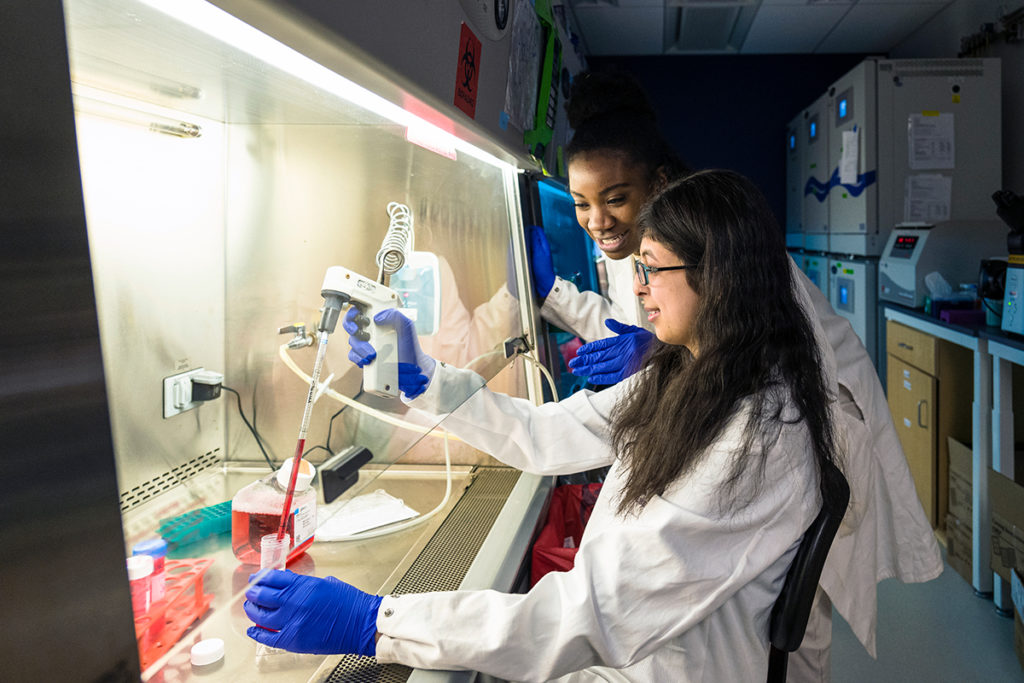 Feinberg principal investigators secured $650 million in research funding and awards during the 2021-22 fiscal year, which is a 6.5 percent increase over the previous year, and the largest amount in the school's history. The medical school receives 70 percent of the university's total funding dollars.
Many research findings were published in the last year. Some key developments included the creation of a pioneering injectable therapy aimed at repairing severe spinal injuries. Scientists also gained additional support to map proteins in the human body, and to understand how the herpes virus invades the nervous system, which can be used to create a vaccine.
"Our growth in research funding demonstrates our faculty's commitment to improving human health through research and continued discovery," said Rex Chisholm, PhD, vice dean for scientific affairs and graduate education and the Adam and Richard T. Lind Professor of Medical Genetics.
"We are continuing to pursue new research areas, while deepening our understanding of complex mechanisms and the disease that results," Chisholm said. "Going forward, we are also prioritizing implementation science and how to better implement our discoveries in the clinic."
Roughly 29 percent of awarded funds were allocated towards basic science department funding and 71 percent towards clinical department funding. Of the total, $448 million was awarded from the National Institutes of Health (NIH), a nearly seven percent increase in funding from the NIH over the previous fiscal year. Individual grant awards included 106 individual research fellowships (F awards), 70 career development awards (K awards) and 32 training grants (T awards).
Approximately 6,093 clinical trials and research studies were conducted at Feinberg in the 2021-2022 academic year, led by 686 principal investigators. Additionally, a total of 50 patents and nine new start-up companies were established within the last fiscal year alone.