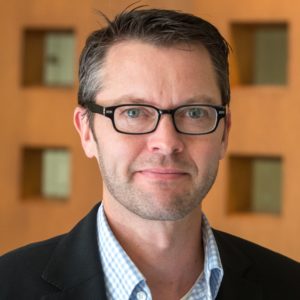 The presence and involvement of fathers with their sons during childhood predicted the profile of adult testosterone levels, according to a study published in Proceedings of the National Academy of the Sciences (PNAS). Investigators found lower adult testosterone levels in men if their own fathers lived with them and were involved in childcare.
"These studies help us understand how the experiences we have growing up can shape how we parent as adults," said Thomas McDade, PhD, professor of Medical Social Sciences and a co-author of the study.
Early-life environments are known to shape health, biology and behavior later in life. The hypothalamic–pituitary–gonadal (HPG) axis and its production of testosterone are widely studied for their roles in reproductive function and health outcomes, but little is known about the impact of various early-life environmental stimuli on HPG programming, according to the authors.
In humans, markers of early-life nutrition such as rapid infancy growth have been linked to higher circulating testosterone in adult males: consistent with the hypothesis that energetic conditions during sensitive periods program HPG axis production of the hormone. However, few studies have focused on social experiences' impact on later testosterone levels.
In the current study, investigators analyzed data from the Cebu Longitudinal Health and Nutrition Survey (CLHNS), a birth cohort study that began in the Philippines in 1983. The data were collected at multiple stages of participants' development, allowing investigators to investigate the timing of sensitive periods.
The scientists found that Filipino sons whose fathers were present and involved with raising them had lower testosterone when they later became fathers, compared to sons whose fathers were present but uninvolved or were who did not live with them. These associations were independent of the sons' adult behaviors that could influence production of testosterone, including their involvement in romantic relationships, parenting and sexual activity.
Furthermore, boys' experiences with their fathers during development were predictive of their testosterone levels in adulthood when they became fathers themselves — boys whose own fathers lived with them and were involved in childcare during their adolescence had lower testosterone as fathers, compared to those whose own fathers didn't live with them during adolescence or who did live with them, but were not involved in care.
"The study is important in showing how our physiology is sensitive to major life transitions like becoming a father," said McDade, who is also a professor at the Weinberg College of Arts and Sciences.
These findings point to adolescence — an age of heightened HPG-axis activity — as a potential sensitive period when experiences of paternal involvement could have lasting effects on adult production of testosterone, a key regulator of energetic and behavioral components of adult reproductive strategies. However, it's still too early to draw broad conclusions, McDade cautioned.
"The immediate implications of these findings are not clear, as we need to see if these findings generalize to other populations," McDade said.
This research was supported by funding from the Wenner Gren Foundation and National Science Foundation grants BCS-0542182, BCS-0962212 and BCS-1317133.