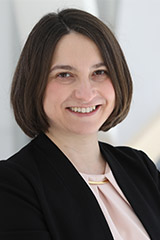 Jody Ciolino, PhD, associate professor of Preventive Medicine in the Division of Biostatistics, and Masha Kocherginsky, PhD, professor of Preventive Medicine in the Division of Biostatistics, have both been elected to the Board of Directors for the Society for Clinical Trials (SCT).
The SCT is an international organization dedicated to the development and dissemination of knowledge about the design, conduct, analyses, and reporting of clinical trials and related health care research methodologies.
"It is truly a great honor to be elected by the members of the society, and to have this incredible opportunity to contribute back to the society which had a great positive impact on my professional development as a statistician working in clinical trials," said Kocherginsky, who is also a professor of Obstetrics and Gynecology in the Division of Gynecologic Oncology.
"The fact that the society, including such well-known and respected mentors and researchers, has appointed me as a member of the board is truly an honor," said Ciolino, who is also an associate professor of Medicine in the Division of General Internal Medicine.
Kocherginsky's primary interest is the design and analysis of clinical trials. She is director of the Quantitative Data Sciences Core (QDSC) at the Robert H. Lurie Comprehensive Cancer Center of Northwestern University, a shared resource that provides support to cancer scientists in the areas of biostatistics, bioinformatics and clinical informatics. At the SCT, she said she plans to expand educational opportunities, mentoring and leadership training.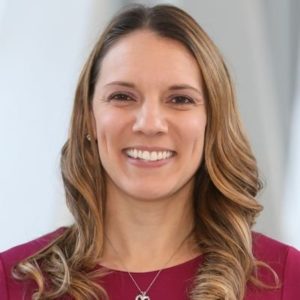 "I view SCT as the primary platform for dissemination and promotion of the state-of-the-art methodologies in clinical trials, and a venue to help its members enhance professional development, relationships and leadership skills," Kocherginsky said.
Ciolino is a member of the Northwestern University Data Analysis and Coordinating Center (NUDACC) and director of the Master of Science in Biostatistics program. While the SCT has made strides in equity, diversity and inclusivity, Ciolino says she'd like to see the organization move further.
"Recognizing that these efforts are truly just small steps toward the greater goal of embedding equity, diversity, and inclusivity within the society, I'd like to make sure any step forward is a good one, that these small steps have potential to make large and lasting impact and recognize that the work in this arena will never be 'complete,'" Ciolino said. "Through my role within SCT, I hope to continue moving initiatives forward, striving to find innovative ways to attract new and diverse members to create a sustainable society."
Both Ciolino and Kocherginsky are members of the Biostatistics Collaboration Center (BCC).