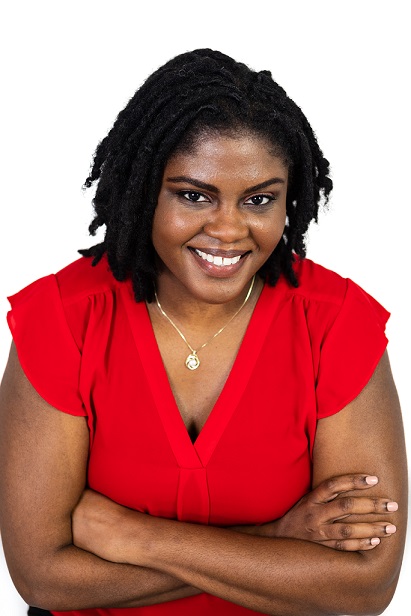 Tameka Brannon has been named director of Feinberg's Office of Diversity and Inclusion (ODI). Brannon previously worked in the department of Medical Social Sciences where she served as senior program administrator for the Northwestern University Center for Outcomes Research and Education (NUCORE).
"Ms. Brannon is exactly the leader we need in the next iteration of the Office of Diversity and Inclusion. Our legacy activities – enhancing awareness, recruitment, inclusiveness, belonging and conflict mitigation, remain foundational in our diversity and inclusion efforts at Feinberg, said Clyde Yancy, MD, MSc, the Magerstadt Professor and vice dean for Diversity and Inclusion. "This next iteration of the ODI is expansion to include our graduate students, allied health professionals and especially staff, and greater extension of our programs to all we serve. Ms. Brannon has considerable leadership and administrative skills and is best equipped to lead us into this next exciting phase. I am certain that all with whom she works will immediately see her as a remarkable professional. We are delighted she is with us."
Read a Q&A with Brannon to learn more about her and how Northwestern helped her find alignment between her passion and her career.
Tell me a little bit about your career background.
I started my career at Northwestern 11 years ago. Thinking back, it doesn't feel like that much time has passed. Northwestern was my first full-time employer. During the summer when I would come home from college, I held internships with the Chicago City Clerk's office. Little did I know I was preparing for a career in administration. When I completed my undergraduate degree, I returned home to Chicago. I was unsure of my next steps, but I thought I should work while I figured it out. I started as a temp at Northwestern with the Department of Preventive Medicine. A temporary role turned into a permanent position as a program assistant and now, here I am!
What do you hope to achieve as the Director of Diversity and Inclusion at Feinberg?
The Office of Diversity and Inclusion has already made considerable strides in diversity and inclusion. There is the Social Justice Report, Advancing Bias-free and Inclusive Culture training, Sustained Dialogue Institute, the Inclusive and Bias-free Curriculum checklist, etc. In this role, I want to keep moving in a positive direction, identifying practical and sustainable solutions that solidify Feinberg's commitment to being a diverse and inclusive environment for all students, trainees, faculty and staff.
Why were you drawn to this role?
For my previous department, Medical Social Sciences, I served as the co-chair of the Inclusion, Diversity, Engagement, and Action (IDEA) Committee. In that role I was responsible for creating diversity and inclusion-centered goals, spearheading initiatives and ensuring resources for committee work. When the director role opened, I had one thought: "I can take what I am doing on a department level and apply it to Feinberg at large." For me, this role is the opportunity to work in the area of diversity and inclusion in a formal capacity; my career and passion are now aligned.
What is your definition of diversity and inclusion/what does it mean to you?
Diversity is any self-evident or inherent marker that can be used to differentiate groups and people from one another. Inclusion is the effort and practice of creating an environment where those differences are appreciated and welcomed. When diversity and inclusion are working together, there is connection, safety and freedom.
You have been at Northwestern for more than a decade — why Northwestern?
Northwestern is a great place to work. With Northwestern being a leader in education and research, it's nice to know I contributed to that in some way. The benefits are great – sometimes I am surprised by the benefits we have! As a staff member, I have most appreciated the flexibility to shape and grow my career.