Feinberg faculty members have been elected to two prominent medical societies: the Association of American Physicians (AAP) and the American Society for Clinical Investigation (ASCI).
Melissa Simon, MD, MPH, the George H. Gardner, MD, Professor of Clinical Gynecology and vice chair for research in the Department of Obstetrics and Gynecology, has been elected to the AAP. Grant Barish, MD, the Martha Leland Sherwin Professor of Medicine in the Division of Endocrinology, Metabolism and Molecular Medicine, has been elected to the ASCI.
Promoting health equity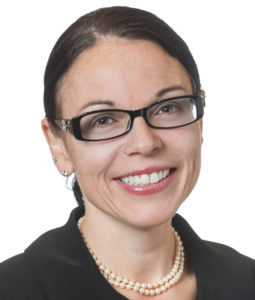 "I feel completely humbled and honored to have been elected into the AAP," said Simon, who is also founding director of the Center for Health Equity Transformation, a jointly supported center across the Robert H. Lurie Comprehensive Cancer Center of Northwestern University and the Institute for Public Health and Medicine (IPHAM). "I am one of the few current members who are an obstetrician and gynecologist, and very few physician-scientists come from backgrounds like mine, so I aim to help others enter this honorific organization."
A physician-scientist and activist, Simon's work aims to promote health equity and eliminate health disparities for underserved communities, as well as improve access to preventive care and cancer treatment for low-income women. A primary focus of her work is creating health interventions that reduce and eliminate these disparities through integrating health services research with social epidemiologic models.
In 2017, Simon was appointed to the U.S. Preventive Services Task Force (USPSTF) for a four-year term where she provided evidence-based recommendations on clinical preventive services such as screenings, counseling services and preventive medications for primary care clinicians and their patients. In 2019, Simon became principal investigator of the Northwestern University Minority Health and Health Disparities Research Training Program (NU-MHRT), which provides health disparities research training to underrepresented students and trainees.
"This accomplishment is not about me, it is about the numerous people who have helped me 'cross this finish line,'" Simon said. "That village includes my highly supportive family, my outstanding team, my colleagues and collaborators, students, mentees, and the numerous community organizations who have worked with me over the years."
Genetics of metabolism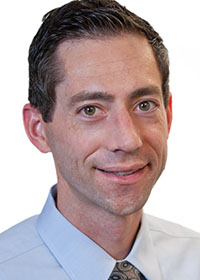 "The ASCI has wonderful members who have accomplished great things in science and medicine, and it's an honor to join the ranks of such a group," Barish said. "There are so many members who I've overlapped with during training and as a faculty member. I look forward to reconnecting with them."
Barish studies the genetic and biological basis of metabolism and inflammation, especially in the context of transcriptional regulators and their downstream effects on conditions such as obesity.
In a recent study published in eLife, Barish and collaborators identified a new function for a transcriptional repressor called BCL6, finding that it switches off genes involved in lipid metabolism. When BCL6 was experimentally removed from mouse liver cells, many fat-burning genes were permanently switched on. Even when the mice were fed a high-fat diet, they burned off fat stores in their livers, making BCL6 inhibition an interesting target for boosting the liver's ability to burn excess fat in treatment for fatty liver disease, a condition common among individuals who are obese.
"Obesity touches so many different problems, whether it's cardiovascular risk, diabetes or certain cancers," Barish said. "Since it affects such a huge percentage of the worldwide population, this is an area that deserves study because it's quite important and today, the therapies are not good enough."
Barish said he credits Feinberg's supportive environment, strong graduate program and his department and division's leadership for his success as an independent investigator.
"I have had great mentors and collaborators at NU, including Dr. Debabrata Chakravati. I am particularly indebted to Dr. Joseph Bass for his mentorship as I became an independent investigator and for his continued commitment to making Northwestern a great place for research in metabolism," Barish said.