AAAS recognizes faculty who have made significant contributions to science and its applications
Northwestern University professors Paula H. Stern, PhD, and Catherine Woolley, PhD, have been selected 2021 fellows of the American Association for the Advancement of Science (AAAS), the largest general scientific society in the world.
The 2021 class of AAAS Fellows includes 564 scientists, engineers and innovators spanning 24 scientific disciplines, recognized for their scientifically and socially distinguished achievements.
AAAS is planning an in-person gathering for the new class of Fellows later this year.
"AAAS is proud to bestow the honor of AAAS Fellow to some of today's brightest minds who are integral to forging our path into the future," said Sudip Parikh, PhD, AAAS chief executive officer and executive publisher of the Science family of journals. "We celebrate these distinguished individuals for their invaluable contributions to the scientific enterprise."
Paula H. Stern, PhD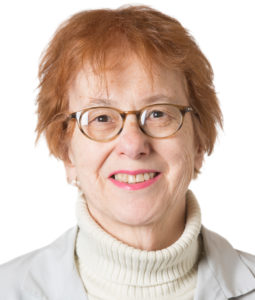 Paula H. Stern, PhD, is professor emeritus of Pharmacology at Northwestern University Feinberg School of Medicine.
Having spent more than 51 years at Northwestern, Stern is one of the longest-serving faculty members in the history of the school. She is recognized as an authority on bone and mineral health research, and a respected leader and educator. A champion for women in science, she was one of the founding members of the Women's Faculty Organization (WFO) and the first woman president of the American Society for Bone and Mineral Research.
In recognition of Stern's 50 years of scientific accomplishments and dedicated service to Feinberg, the department of pharmacology named an award in her honor, given annually to an exemplary female faculty member.
Catherine Woolley, PhD
Catherine Woolley, PhD, is the William Deering Professor of Neurobiology and associate dean for research at the Weinberg College of Arts and Sciences and a professor in the Ken and Ruth Davee Department of Neurology at Feinberg.
A member of the National Academy of Medicine and American Academy of Arts and Sciences, Woolley is widely known for her research on intrinsic biological differences between males and females in the molecular pathways that regulate synaptic communication in the brain. Her work has helped to explain how estrogens enhance learning and memory consolidation. Woolley's research has provided a scientific basis to predict that male and female brains may respond differently to drugs targeting certain pathways and has helped to develop a deeper understanding of many neurological diseases.